Actress Jun So Min To Miss 'Running Man' Recording After Undergoing Foot Fracture Surgery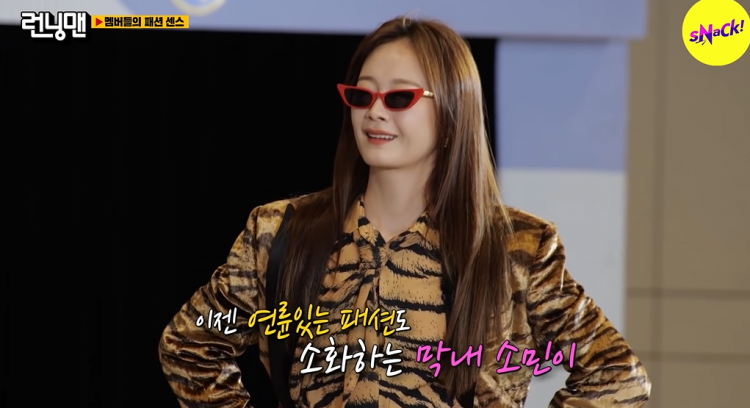 Actress Jun So Min is recovering from her foot surgery.
An official from Jun So Min's agency King Kong by Starship announced on the 21st of January that the "Running Man" cast underwent surgery for her foot injury.
READ: Stars Who Took Home Awards At The 2021 SBS Entertainment Awards!
"Jun So Min underwent surgery on the 19th of January due to a foot fracture. It is not a serious injury to worry about," King Kong by Starship shared.
Jun So Min suffered an injury due to a wrong step during her personal schedule, but complained of discomfort and underwent surgery and is currently on the process of recovery.
READ: 'Running Man' 'Debuts' New Group With ITZY's Yeji, WJSN's Luda, And Jun So Min!
Jun So Min participated in the recording of "Running Man" on the 17th, but will not participate in the recording on the 24th and 25th.
READ: Why Lee Kwang Soo Left 'Running Man' After 11 Years
Meanwhile, Super Junior's Eunhyuk who appeared on the "Running Man" recording on the 17th tested positive of the coronavirus and went into sel-quarantine. Due to this all the "Running Man" staff, cast, and crew underwent COVID-19 testing.
READ: Signing Yoo Jae Suk Costs More Than 10 Billion Won? The Highest Contract Fee For A Korean Star
Jun So Min's agency representative assured everyone that the actress tested negative of the virus.
"We working on arranging the schedule of Jun So Min. The result of Jun So Min's COVID-19 test was also negative," Jun So Min's representative announced.
READ: 'Running Man' Is Making History Next Week, Find Out Why
Meanwhile, Jun So Min is active through SBS "Running Man" and appeared on Channel A drama "Show Window: The Queen's House" which ended on the 18th.
READ: Fans Hope For Lee Kwang Soo's Recovery And 'Running Man' Comeback
© 2023 Korea Portal, All rights reserved. Do not reproduce without permission.