Signing Yoo Jae Suk Costs More Than 10 Billion Won? The Highest Contract Fee For A Korean Star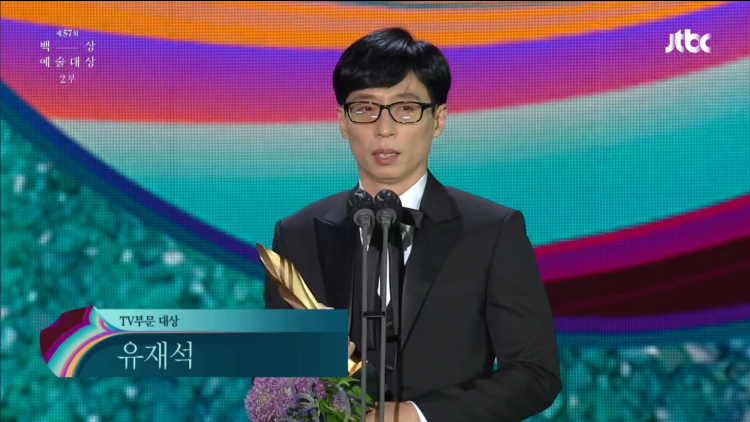 Yoo Jae Suk's contract with FNC Entertainment is ending on July 15. After this, the A-list entertainer will become a free agent.
In an official statement, FNC Entertainment confirmed that after a series of discussions with Yoo Jae Suk both parties decided to not renew the contract saying, "After discussions with him, we've decided to respect his intention to end our management duties for him as he wishes to take on new challenges, and we'll cheer on each other's futures from our respective places."
FNC Entertainment is also wishing for Yoo Jae Suk's continued success. "We wish to thank fans who've sent love and support to him always, and we hope that you continue to hope for the best for him in the future. Thank you," FNC Entertainment stated.
With such a big fish in the industry, many agencies are hoping to sign the comedian. Various Korean media outlets report that agencies like Antenna Entertainment and Kakao Entertainment are putting their foot forward in the battle to sign the "Nation's MC."
Such reports were acknowledged by the two agencies. Both Antenna Entertainment and Kakao Entertainment confirmed that they have met with Yoo Jae Suk to discuss an exclusive contract. However, nothing is yet to be confirmed whether an agreement was finalized nor any other details regarding the said meetings.
But how much is really needed to sign the "Running Man" cast member? Some reports estimate that Yoo Jae Suk has the highest contract fee among South Korean entertainers ever. It is speculated that Yoo Jae Suk's contract fee is a minimum of 10 billion KRW which is approximately 8.8 million US dollars.
Yoo Jae Suk is an entertainment powerhouse, making the speculations regarding his signing fee is all but understandable. Currently, Yoo Jae Suk is an active cast member of "Running Man." Additionally, he is also part of variety shows such as "Six Sense," "Busted," "Yoo Quiz On The Block," "Happy Together," and " Infinite Challenge" among many others.
© 2023 Korea Portal, All rights reserved. Do not reproduce without permission.