Why Lee Kwang Soo Left 'Running Man' After 11 Years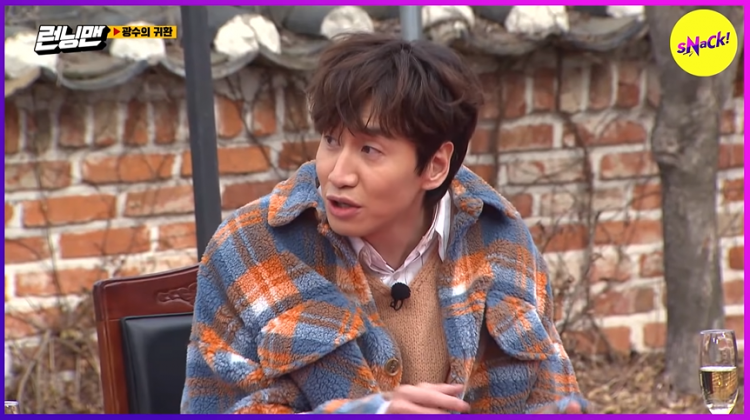 "Running Man" fans received a piece of sad news on April 27th as South Korean agency King Kong by Starship confirmed that Lee Kwang Soo would be leaving the hit tv variety program after 11 years. Read through the article to find out why Lee Kwang Soo will be leaving "Running Man."
In an official statement, Lee Kwang Soo's agency announced that the actor-entertainer would be leaving the SBS's "Running Man" cast after the final recording next month, May 24th. King Kong by Starship Entertainment went on to explain that it was difficult for Lee Kwang Soo to come to this very sad decision, after all, he has called "Running Man" his home for 11 years.
Why is Lee Kwang Soo leaving "Running Man"?
In February of last year, Lee Kwang Soo suffered an injury in a car accident. According to King Kong by Starship, the accident happened on the afternoon of February 15th, 2020. Lee Kwang Soo was on his way to a personal schedule when his car was hit by another car violating traffic signals. Due to the incident, Lee Kwang Soo was diagnosed with a fracture in his right ankle.
Because of the accident, Lee Kwang Soo had to receive surgery and undergo regular physical therapy. Despite the continued treatment, however, Lee Kwang Soo has experienced difficulty in performing his best during recordings for "Running Man," especially that most of the episodes require them to be physically active. As a result, Lee Kwang Soo's agency shared that the entertainer held lengthy meetings together with the production team and the "Running Man" cast.
Ultimately, it has been decided for Lee Kwang Soo to leave the program for him to "recuperate, both physically and mentally."
To conclude, the agency thanked fans for their warm support to Lee Kwang Soo and "Running Man."
"We sincerely thank all of the viewers for the love they showed Lee Kwang Soo on 'Running Man', and Lee Kwang Soo promises to greet you all again with a bright and healthy image," King Kong by Starship stated.
© 2023 Korea Portal, All rights reserved. Do not reproduce without permission.
Tags:
Lee Kwang Soo
,
Running Man
,
Running Man Lee Kwang Soo
,
Why Lee Kwang Soo Left Running Man
,
Lee Kwang Soo leave Running Man
,
Lee Kwang Soo left Running Man
,
Lee Kwang Soo accident
,
Lee kwang soo left running man why
,
running man cast
,
when lee kwang soo left running man
,
running man lee kwang soo last episode
,
k-series
,
k-show