Who Is The Richest TWICE Member? Check Out TWICE's Sana, Jihyo, and Mina's Net Worth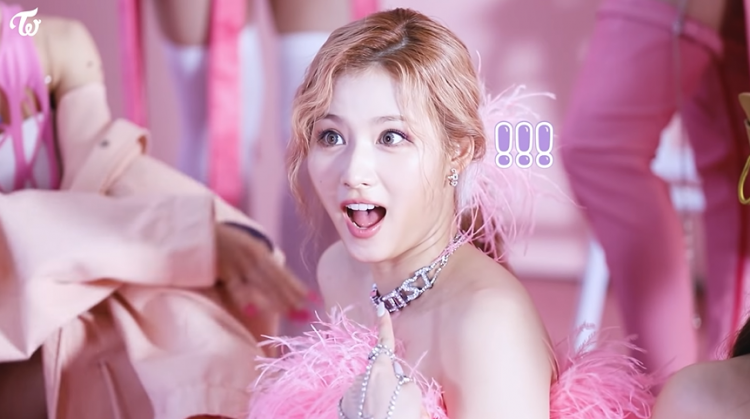 First and foremost, it is industry knowledge that TWICE focuses more on group activities rather than individual gigs. Although this strategy proves to be effective in promoting teamwork within the group, such limits the opportunity of individual members to earn more.
Last time, we dug into the net worths of TWICE's "Unnie Line," composed of Nayeon, Jeongyeon, and Momo. Now, let's check out Sana, Jihyo, and Mina's net worth. Are you ready? Let's get it!
READ: Who Is The Richest TWICE Member? Check Out TWICE's Nayeon, Jeongyeon, And Momo's Net Worth
SANA
Known as the group's "cutie-sexy" member, Sana's popularity rose with her iconic "Shy Shy Shy" line during TWICE's "Cheer Up" era. Sana is the second TWICE member to release a solo photo book entitled "Yes, I am Sana." Also, Sana has had paid partnerships with luxury fashion brand Prada. Since 2018, Sana has dabbled into songwriting, and in fact, the TWICE member is credited as lyricist for tracks like "Shot Thru the Heart," "Turn It Up," "Do What We Like," and "Conversation," among others. Sources approximate Sana's net worth to be around $3 million USD, the highest among TWICE members.
READ: Sana Reveals Jeongyeon's Secret Ability To Make All The Members Of TWICE Happy!
JIHYO
Prior to her official debut with TWICE, Jihyo has secured a variety of brand deals, including one as the face of the teen line of Innisfree, a skincare brand. Aside from being TWICE's leader, Jihyo is also a talented lyricist and is one of the members with the most songwriting credits in the group. Jihyo is credited for some of TWICE's iconic b-side tracks such as "24/7," "HO!," "Girls Like Us," "Get Loud," and "Up No More." According to sources, TWICE's Jihyo has a net worth of around $1.5 million USD.
READ: TWICE's Jihyo & Jeongyeon Shared Why They Cried Daily When TWICE Debuted!
MINA
The third of TWICE's iconic J-Line, Mina is known for her elegant aura and competitive personality. Mina is often attributed as TWICE's "Black Swan" and was the first member to release her solo "Melody Project." In 2020, Mina released her first solo photo book. Just like the other TWICE members, Mina has been credited as a lyricist to some of the group's b-side tracks. Mina has a net worth of approximately $1 million USD, according to various sources.
READ: TWICE's Tzuyu, BTS's V, BLACKPINK's Lisa, IU, ASTRO's Eunwoo, & More, 2021's Most Searched K-pop idols!
© 2023 Korea Portal, All rights reserved. Do not reproduce without permission.