TWICE's Nayeon, NCT's Haechan, & More, The Most Distinctive & Recognizable Voices In The K-Pop Industry!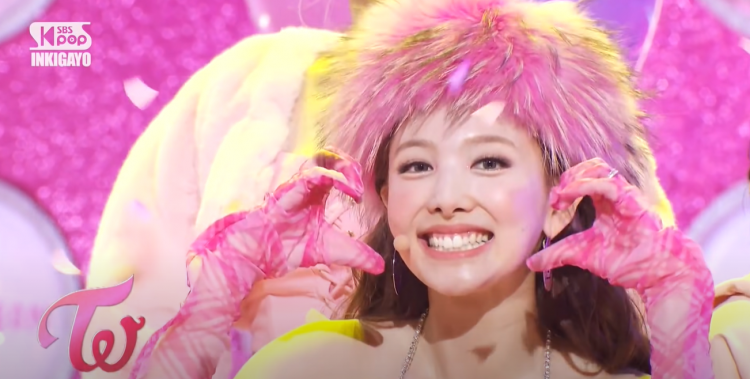 Being able to sing and/or rap in the K-pop industry is something K-pop artists should be able to do. But some K-pop idols have such an amazing and recognizable voice, K-pop fans almost immediately recognize them the moment a single note is heard.
Just recently, fans went on to vote on which K-pop idols have the most distinct voice in the K-pop industry. Here are their choices:
#9 EXO's Baekhyun
EXO Baekhyun's strong voice makes it distinct. Beyond this, the EXO member also has very good vocal expressions when he sings or raps.
READ: SM Entertainment Explains To Netizens & EXO-Ls Why Videos From EXO Baekhyun's YouTube Have Disappeared!
#8 BLACKPINK's Rosé
BLACKPINK's Rosé, the main vocalist of the group, has such a unique voice due to her silky accent and sweet melodious notes.
#7 BTS's V
BTS's V is known for his husky voice, making it instantaneously recognizable. Beyond this, he is the only baritone in BTS, thus making fans immediately know how he sounds.
READ: BTS's Jimin, ASTRO's Eunwoo, SF9's Rowoon, & More, November's Most Popular Boy Group Member!
#6 Hyolyn
One of the few K-pop idols who can reach a distinct high note, Hyolyn is recognizable to fans due to her sweet and strong notes, aside from her visuals.
#5 TXT's Taehyun
Taehyun of TXT has a very powerful voice which makes his vocal range very distinct. Bouncing from high to low notes is nothing to the TXT member.
#4 Red Velvet's Joy
Evident in her solo debut, Red Velvet's Joy has a very sweet voice which has a comforting texture, making fans immediately aware that it is her behind the mic whenever she sings.
READ: Red Velvet Members Give Overwhelming Support Towards Joy For Her Latest Drama!
#3 NCT's Haechan
Haechan of NCT has always had a very unique voice among his peers. He both has a light, yet powerful voice which makes his harmonization with the other members of NCT effortless.
#2 TWICE's Nayeon
Nayeon, TWICE's unnie, has a very distinct voice due to her very soft yet recognizable tones. It also helps that the TWICE member mostly sings first in almost all TWICE title tracks.
READ: TWICE's Sana & Momo Receive Love From YGX's Leejung After Supporting Her On 'Street Woman Fighter'!
#1 HyunA
One of the most popular female soloists today, HyunA's voice is so beloved and well-known by fans that her recent comeback and debut with her boyfriend Dawn just showed how easy it is for her to meld with other voices.
© 2023 Korea Portal, All rights reserved. Do not reproduce without permission.
Tags:
kwave
,
kwave news
,
kwave updates
,
Kpop
,
kpop news
,
Kpop updates
,
kpop voices
,
EXO
,
EXO Baekhyun
,
Baekhyun
,
BLACKPINK
,
blackpink rose
,
Rose
,
BTS
,
bts v
,
V
,
Hyolyn
,
TXT
,
TXT Taehyun
,
Taehyun
,
Red Velvet
,
Red Velvet Joy
,
Joy
,
NCT
,
NCT Haechan
,
Haechan
,
TWICE
,
TWICE Nayeon
,
Nayeon
,
Hyuna