Debuts, Comebacks, Tours, & More, JYP, SM, YG, & HYBE Reveal Big Plans For 2022!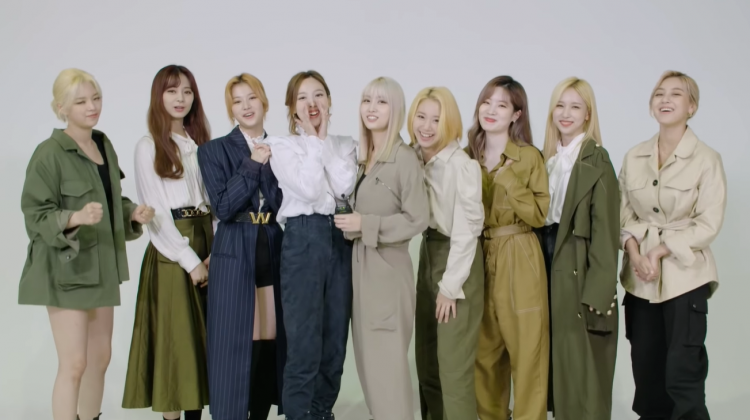 On the 5th of January, a Korean media outlet made K-pop fans excited as they released a list of upcoming debuts, comebacks, tours, and more projects from K-pop artists belonging to HYBE, SM Entertainment, JYP Entertainment, and YG Entertainment.
Here's what netizens and fans have to look out for this 2022 from HYBE, SM Entertainment, JYP Entertainment, and YG Entertainment and their K-pop artists:
HYBE
Filled with K-pop superstars such as BTS, SEVENTEEN, TXT and ENHYPEN, HYBE made its fans excited by filling 2022 with a plethora of fun activities starting with ENHYPEN. The K-pop boy group is slated to release their new album "Dimension: Answer" on the 10th of January 10.
Furthermore, K-pop icon BTS is rumored to make a comeback with a new album soon which will be paired with an offline concert in Seoul, South Korea this March.
To put the icing on the cake, HYBE is gearing up to debut their first K-pop girl group under ADOR. At least three girl groups will make their debut under HYBE, which includes a new K-pop girl group under Source Music and a global female pop group in partnership with Universal Music Group.
SM Entertainment
SM Entertainment will continue to focus on SMCU (SM Culture Universe) for 2022, and it is already evident they are serious with the expansion via the "SMTOWN LIVE 2022: SMCU Express@KWANGYA." The free online concert where all SM K-pop artists came as one.
It was also revealed that SM Entertainment is preparing comebacks for NCT and aespa, one of their hottest K-pop groups at present. Regarding tours, NCT (more particularly NCT 127) is in the early stages of planning their second world tour.
JYP Entertainment
2022 seems to be JYP Entertainment's year due to their well-planned projects for their already active and coming K-pop artists. JYP Entertainment is notably expected to see a spike in ticket and MD sales for their K-pop artists' tours.
Taking the lead in tours will be JYP Entertainment's premiere 3rd generation K-pop girl group, TWICE. Seven U.S. tours will occur in February and all seats for their tours have already been sold out. TWICE will also have a two-day performance at the Tokyo Dome this coming April.
Other K-pop artists under JYP Entertainment, such as ITZY and Stray Kids are also expected to have a tour in both Japan and America, while NiziU is also preparing to have a tour in Japan.
They have also gone on to debut their latest band, Xdinary Heroes, which has already garnered a lot of attention due to their unique sound. JYP Entertainment will also debut their new K-pop girl group JYPn aka NMIXX, and a new K-pop boy group from LOUD.
YG Entertainment
Leading the way for YG Entertainment's K-pop comeback this 2022 is TREASURE, which will drop a new album after more than a year of silence.
Following suit is their 3rd generation K-pop girl group BLACKPINK, which is rumored to be preparing for not only a world tour but also a new full-length album.
YG Entertainment will also be debuting their new K-pop girl group, Baby Monster, making it their first K-pop girl group since BLACKPINK in 2016.
READ: NMIXX, Chaewon & Sakura Re-Debut, & More, K-Pop Girl Group Debuts You Should Watch Out For!
Are you excited about HYBE, SM Entertainment, JYP Entertainment, and YG Entertainment's plans for 2022? Stay tuned for more news and updates regarding your favorite K-pop artists!
© 2023 Korea Portal, All rights reserved. Do not reproduce without permission.
Tags:
kwave
,
kwave news
,
kwave updates
,
Kpop
,
kpop news
,
Kpop updates
,
HYBE
,
HYBE artists
,
HYBE news
,
HYBE updates
,
HYBE Labels
,
HYBE Labels news
,
HYBE Labels updates
,
HYBE Labels artists
,
BTS
,
bts news
,
BTS Updates
,
Enhypen
,
ENHYPEN news
,
ENHYPEN updates
,
ADOR
,
ADOR news
,
ADOR updates
,
SM
,
SM artists
,
SM Entertainment
,
SM Entertainment artists
,
SM Entertainment news
,
SM Entertainment updates
,
NCT
,
NCT news
,
NCT updates
,
NCT 127
,
NCT 127 News
,
NCT 127 updates
,
aespa
,
aespa news
,
aespa updates
,
JYP
,
JYP artists
,
JYP Entertainment
,
JYP Entertainment artists
,
JYP Entertainment news
,
JYP Entertainment updates
,
TWICE
,
TWICE news
,
TWICE Updates
,
ITZY
,
ITZY News
,
ITZY updates
,
stray kids
,
Stray Kids News
,
Stray Kids Updates
,
Xdinary Heroes
,
Xdinary Heroes news
,
Xdinary Heroes updates
,
NMIXX
,
NMIXX news
,
NMIXX updates
,
JYPn
,
JYPn news
,
JYPn updates
,
YG
,
YG artists
,
YG Entertainment
,
YG Entertainment artists
,
YG Entertainment news
,
YG Entertainment updates
,
Treasure
,
TREASURE news
,
TREASURE updates
,
BLACKPINK
,
Blackpink news
,
Blackpink updates
,
baby monster
,
BABY MONSTER news
,
BABY MONSTER updates