Who Is The Richest TWICE Member? Check Out TWICE's Dahyun, Chaeyoung, And Tzuyu's Net Worth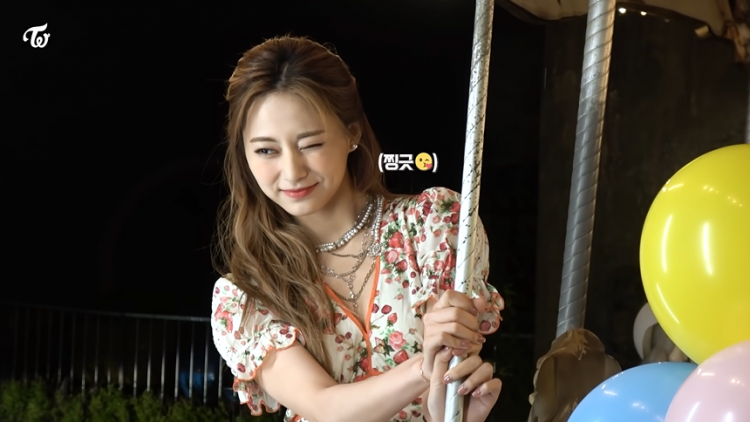 TWICE as a group is worth approximately $35 million but despite being known as a team that focuses more on group activities rather than solo gigs, each of TWICE's members Nayeon, Jeongyeon, Momo, Sana, Jihyo, Mina, Dahyun, Chaeyoung, and Tzuyu.
Previously, we dug into the net worth of TWICE's "Unnie Line" including Nayeon, Jeongyeon, and Momo.
READ: Who Is The Richest TWICE Member? Check Out TWICE's Nayeon, Jeongyeon, And Momo's Net Worth
Accordingly, we also determined how rich TWICE's Sana, Jinhyo, and Mina are. Now, let's get into the "Maknae Line" of TWICE to know who is the richest TWICE member!
Are you ready? Let's get it!
DAHYUN
With her adorable personality, there's no denying the Dahyun is one of the most loved TWICE members by the general public. Due to this, Dahyun has appeared solo on various variety programs.
In 2016, Dahyun joined "Weekly Idol" as one of the members in a special segment.
Dahyun has also appeared as a cast member of MBC's "Real Man." Just like other TWICE members, Dahyun is also credited in some of TWICE's b-side tracks such as "Missing U" and "Queen."
Sources estimate Dahyun's net worth at $1.5 million.
READ: Check Out The Sales Of Each Of TWICE's 16 Korean Albums Since Debut
CHAEYOUNG
Known to be TWICE's free-spirited and artistic member, Chaeyoung has the most songs credited under her name among her members. Chaeyoung has penned lyrics for TWICE's b-side tracks since their debut in 2015.
Some of the songs penned by the "Strawberry Princess" include "Eyes, Eyes, Eyes," "Sweet Talker," "Young & Wild," 'Strawberry," "How U Doin," "Sweet Summer Day," and "Handle It."
According to sources, TWICE's Chaeyoung has a net worth of approximately $1 million.
READ: TWICE's Chaeyoung Adorably Apologizes To ITZY's Ryujin & Yuna For Previously Making Them 'Uncomfortable'!
TZUYU
TWICE's maknae Tzuyu is regarded as one of the most beautiful faces in K-Pop and even the world! This is why when Tzuyu released her first photobook "Yes, I am Tzuyu" in 2020, it saw huge sales.
Not considering Tzuyu's wealthy background back in Taiwan, the TWICE member has raked in a hefty amount under her name. According to sources, Tzuyu has a net worth of $2 million making her the second-richest member of TWICE!
READ: TWICE's Tzuyu Trends After Netizens & ONCEs Saw What She Did To Her Hair!
© 2023 Korea Portal, All rights reserved. Do not reproduce without permission.
Tags:
TWICE
,
TWICE news
,
TWICE Updates
,
TWICE net worth
,
TWICE members networth
,
TWICE Sana
,
twice jihyo
,
TWICE Mina
,
Sana
,
Sana net worth
,
TWICE Sana net worth
,
Jihyo
,
Jihyo net worth
,
TWICE Jihyo net worth
,
Mina
,
Mina net worth
,
TWICE Mina net worth
,
kpop news
,
Kpop updates
,
kpop net worth
,
TWICE Nayeon
,
Nayeon net worth
,
TWICE Jeongyeon
,
Jeongyeon net worth
,
TWICE Momo
,
Momo net worth
,
TWICE Dahyun
,
Dahyun net worth
,
TWICE Chaeyoung
,
Chaeyoung net worth
,
Twice Tzuyu
,
Tzuyu net worth
,
kwave
,
kwave news
,
kwave updates