aespa's Karina, Han So Hee, BLACKPINK's Jennie, & More: Most Loved Female Celebrities By Female Fans!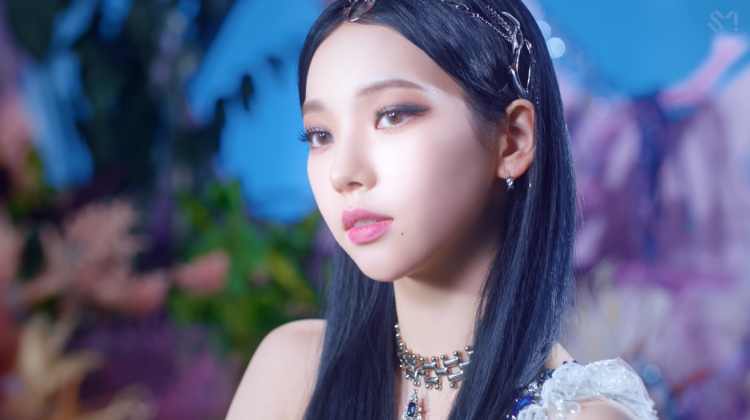 South Korean celebrities, either K-pop artists, K-dramas and K-movies stars, variety show personals, and many more, have come a long way in terms of popularity as the Korean entertainment industry further becomes better with age.
READ: Female K-Pop Stars Who Made TC Candler's '100 Most Beautiful Faces' 2021!
But among the most popular female Korean celebrities, female South Korean fans have chosen a select few that are the most loved in the industry. May it be for their immense talent, elite visuals, bubbly personality, or everything in between, the selected celebrities are top tier for fans.
As per female South Korean fans, these are the most loved female Korean celebrities:
BLACKPINK's Jennie
To the delight of BLINKs, BLACKPINK's Jennie is loved by female fans not only for her powerful stage presence, elite visuals, and undeniable talent but also mainly for her strong personality. The charisma of BLACKPINK's Jennie is really undeniable!
READ: BLACKPINK's Rosé & Lisa, aespa, ONEUS, & TXT: K-Pop Artists On Genius's '50 Best Songs Of 2021'!
Freezia
Popular South Korean beauty creator on YouTuber and now a star on Netflix, Freezia finds the perfect meld between sexy and cuteness, something that female fans like. The fans are in awe due to her amazing visuals, which is something that should not be taken lightly.
Han So Hee
Model and actress Han So Hee's enigmatic features are something that she uses perfectly to entice both male and female fans. Not only is the star beautiful, but she is also extremely gifted in terms of acting.
Noze
Dancer and now a popular TV personality, Noze has been making waves across the entertainment industry. Fans loved her in "Street Woman Fighter," and they are happy that they will see more of her due to her popularity.
aespa's Karina
Karina of SM Entertainment's 'monster rookie girl group' aespa is truly among the most popular idols of the 4th generation. Not only does her stage presence captivate fans, her beauty and overall sweet demeanor encapsulate what a model female celebrity is.
READ: Red Velvet's Irene, ITZY's Yuna, aespa's Karina, & IVE's Wonyoung: The 2021 SBS Gayo Daejeon Queens!
© 2023 Korea Portal, All rights reserved. Do not reproduce without permission.
Tags:
kwave
,
kwave news
,
kwave updates
,
Kpop
,
kpop news
,
Kpop updates
,
Kdrama
,
kdrama news
,
kdrama updates
,
kmovie
,
kmovie news
,
kmovie updates
,
BLACKPINK
,
Blackpink news
,
Blackpink updates
,
blackpink jennie
,
BLACKPINK Jennie news
,
BLACKPINK Jennie updates
,
Jennie
,
Jennie news
,
Jennie updates
,
Freezia
,
Freezia news
,
Freezia updates
,
Han So Hee
,
Han So Hee news
,
Han So Hee updates
,
Han So Hee
,
Han So Hee news
,
Han So Hee updates
,
NOZE
,
NOZE news
,
NOZE updates
,
aespa
,
aespa news
,
aespa updates
,
aespa Karina
,
aespa Karina news
,
aespa Karina updates
,
karina
,
Karina news
,
Karina updates
,
Most popular korean celebrities
,
Korean celebrities
,
South Korean celebrities
,
female korean celebrities
,
korean female celebrities