Red Velvet's Irene, ITZY's Yuna, aespa's Karina, & IVE's Wonyoung: The 2021 SBS Gayo Daejeon Queens!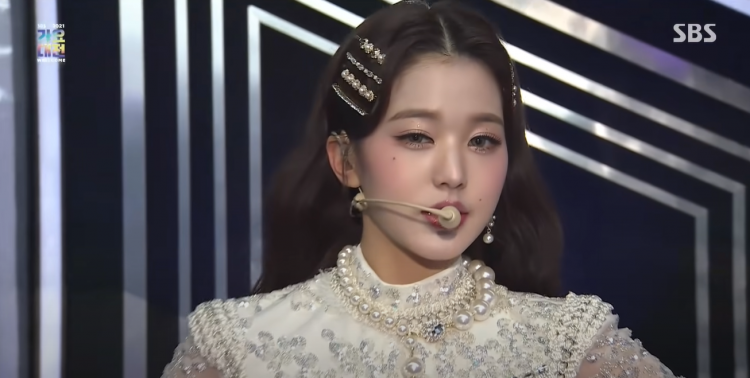 The hearts of K-pop fans were truly stolen at the 2021 SBS Gayo Daejeon as Red Velvet's Irene, ITZY's Yuna, aespa's Karina, and IVE's Wonyoung stole the show not only due to their talent but also because of their elite visuals!
This year's SBS Gayo Daejeon was truly amazing as a myriad of K-pop stars attended and showcased their talents at the event. The music festival occurred at the Incheon Namdong Gymnasium, and the attendees slayed their outfits and their performances.
The 2021 SBS Gayo Daejeon had the theme "WELCOME," and it was centered around hope where people can return to the era of 'contact' where artists and fans could interact.
Notable K-pop artists who slayed at the music festival made the holidays extra sweet, especially the ones who joined the special stage for "WELCOME." All the K-pop stars who attended the event were truly on fire, but there were a few notable idols who took the breath away from fans.
Among them was SM Entertainment's Red Velvet, who came back to the SBS music festival after two years of absence. Although all the members shone bright, Irene, aka the 'original visual,' made fans fall head over heels.
READ: Red Velvet's Irene Makes ReVeluvs Swoon In First Episode Of 'First Time'!
Another idol to make fans melt was ITZY's maknae Yuna, being known as one of the main highlights of the music festival. In the group's stage, Yuna not only gave an impressive performance, her visuals really stood out, among other things.
Karina of aespa was then praised by fans for her near-flawless visuals. Not only does she dominate the stage with her charisma, but her visuals are also truly impressive as aespa's Karina seems to have been molded perfectly from CGI.
Last but not least, IVE's Jang Wonyoung truly showed what she was made of as the former IZ*ONE member truly embodied perfect visuals and confidence. She is notably one of the most beautiful 4th-generation K-pop idols, and she proved this at the 2021 SBS Gayo Daejeon!
READ: IVE's Wonyoung & Yujin To Be Guests On 'Knowing Bros' Alongside Former SISTAR Member Soyou & More!
Stay tuned for more news and updates regarding your favorite K-pop stars!
© 2022 Korea Portal, All rights reserved. Do not reproduce without permission.
Tags:
kwave
,
kwave news
,
kwave updates
,
Kpop
,
kpop news
,
Kpop updates
,
SBS
,
SBS news
,
SBS updates
,
SBS music festival
,
SBS Gayo Daejeon
,
SBS Gayo Daejeon news
,
SBS Gayo Daejeon updates
,
2021 SBS Gayo Daejeon
,
2021 SBS Gayo Daejeon news
,
2021 SBS Gayo Daejeon updates
,
The 2021 SBS Gayo Daejeon
,
The 2021 SBS Gayo Daejeon news
,
The 2021 SBS Gayo Daejeon updates
,
Red Velvet
,
Red Velvet News
,
Red Velvet Updates
,
Red Velvet Irene
,
Red Velvet Irene news
,
Red Velvet Irene updates
,
Irene
,
Irene news
,
Irene updates
,
ITZY
,
ITZY News
,
ITZY updates
,
ITZY Yuna
,
ITZY Yuna news
,
ITZY Yuna updates
,
Yuna
,
Yuna news
,
Yuna updates
,
aespa
,
aespa news
,
aespa updates
,
aespa Karina
,
aespa Karina news
,
aespa Karina updates
,
karina
,
Karina news
,
Karina updates
,
IVE
,
IVE news
,
IVE updates
,
IVE Wonyoung
,
IVE Wonyoung news
,
IVE Wonyoung updates
,
Wonyoung
,
Wonyoung news
,
Wonyoung updates
,
IVE Jang Wonyoung
,
IVE Jang Wonyoung news
,
IVE Jang Wonyoung updates
,
Jang Wonyoung
,
Jang Wonyoung news
,
Jang Wonyoung updates