IVE's 'Eleven' Continues To Receive Spotlight, Are They The Next TWICE?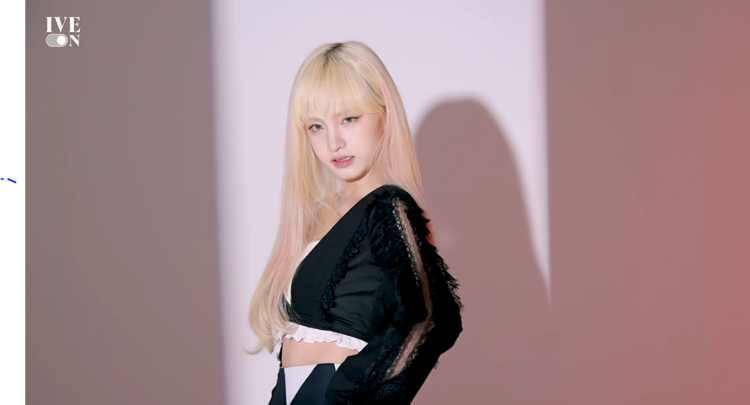 K-Pop monster rookie girl group IVE is receiving the spotlight from Billboard and Forbes.
Hugh McIntyre, a columnist for Forbes' Hollywood and Entertainment, expressed his expectations for Starship Entertainment's IVE.
Billboard recently introduced the chart "Hot Trending Songs Powered by Twitter" through the official website, and IVE's debut single "Eleven" enters the chart this week for the first time at No. 4.
IVE's "Eleven" also climbed to No. 9 on the "World Digital Song Sales Chart" within the week of its appearance in the Billboard chart.
The Forbe's columnist praised IVE's achievement saying, "IVE is now just the fifth South Korean girl group to land on the tally, matching some of the biggest and best there have ever been."
McIntyre also remarked that IVE's recent achievement puts them in shoulder to shoulder with the best K-Pop groups of all time.
READ: Monster Rookie IVE Achieves New Milestone In Hanteo History
In particular, the columnist pointed out that TWICE is currently considered the leader among K-Pop girl groups. The JYP Entertainment girl group is the only female non-solo act to land a spot on the "Hot Trending Songs Chart" after "The Feels" peaked at No.11 and "SCIENTIST" at No.4.
IVE's entry at No.4 puts the rookie girl group right behind TWICE and on par with established girl groups like BLACKPINK, ITZY, and aespa.
The "Hot Trending Songs Chart" is a chart that ranks the most mentioned songs on Twitter in the last 24 hours as well as in the past week.
READ: IVE Gets First Win With 'Eleven', Sets New Record For Fastest Girl Group Win!
On the other hand, IVE's "Eleven" maintains its position within the top 10 among South Korean real-time music charts. The monster rookie girl group also set the record for the fastest music show win after winning a trophy just seven days since their debut.
© 2023 Korea Portal, All rights reserved. Do not reproduce without permission.
Tags:
IVE
,
IVE news
,
IVE updates
,
Starship Entertainment IVE
,
IVE Wonyoung
,
IVE Wonyoung news
,
IVE Wonyoung updates
,
Starship Entertainment IVE Wonyoung
,
IVE Leeseo
,
IVE Leeseo news
,
IVE Leeseo updates
,
IVE Liz
,
IVE Liz news
,
IVE Liz updates
,
Starship Entertainment IVE Liz
,
IVE Yujin
,
IVE Yujin news
,
IVE Yujin updates
,
Starship Entertainment IVE Yujin
,
IVE Rei
,
IVE Rei news
,
IVE Rei updates
,
Starship Entertainment IVE Rei
,
IVE Gaeul
,
Starship Entertainment IVE Gaeul
,
IVE Gaeul news
,
IVE Gaeul updates
,
IVE Billboard
,
Hot Trending Songs Chart
,
Hot Trending Songs Chart Powered by Twitter
,
Kpop
,
kpop news
,
Kpop updates
,
kwave
,
kwave news
,
kwave updates