BTS, BLACKPINK, GOT7, & More: Seventeen's Picks For The Best K-Pop Groups Of 2021!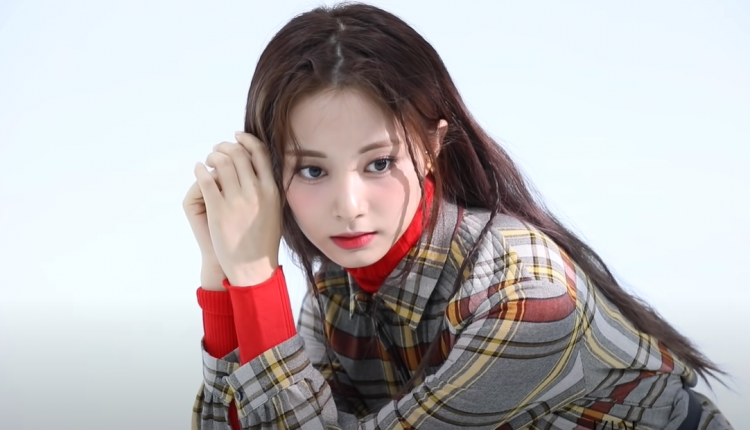 Seventeen magazine just released its picks for the best K-Pop groups of this year. Regardless of what categories, the chosen K-pop artists have been dubbed as one of the best this year for their overall talents, visuals, stage presence, and performance impact.
Here are the top 15 K-pop groups for this year as per Seventeen magazine:
#1 BTS
HYBE's BTS is notably the most popular musical group in the world, and it comes to no one's surprise that they have topped Seventeen's list. 2021 has been a remarkable year for BTS, and 2022 seems to be a year once again full of success for the K-pop boy group.
#2 BLACKPINK
Although the members of YG Entertainment's BLACKPINK have not made a comeback this year, Jennie, Lisa, Jisoo, and Rosé are still some of the hottest K-pop artists to date, and due to the overwhelming support and love from BLINKs, BLACKPINK's flame seems inextinguishable.
#3 SEVENTEEN
PLEDIS Entertainment's SEVENTEEN has garnered five million album sales and still retain their "Million Sellers" title by selling over a million copies of each of their albums, "Attaca" and "Your Choice" this year.
#4 ITZY
One of the hottest 4th generation K-pop groups to date, JYP Entertainment's ITZY has already gone to record multiple milestones, and this year they seemed to carry on the tradition of dominating with their title tracks "Mafia In the morning" and "LOCO."
#5 ENHYPEN
HYBE seems to continue their dominance as another boy group under the label, ENHYPEN, has gone on to make a huge impact this year. Scooping up multiple awards and achievements, ENHYPEN is entering 2022 with a plethora of milestones.
#6 (G)I-DLE
Although the unfortunate departure of Soojin shocked netizens and fas earlier this year, (G)I-DLE's popularity was still evident due to the immense success of their only comeback in 2021, "HWAA."
#7 BIGBANG
One of the most iconic K-pop groups to ever debut, BIGBANG is known not only in Korea but also worldwide. Fans are still hoping to see BIGBANG make a comeback, but regardless, it seems as though the K-pop boy group is still immensely popular.
#8 Girls' Generation (SNSD)
Previously dubbed as the nation's girl group, the Girls' Generation (aka SNSD) has broken the stratosphere when it comes to popularity and acclaim. Notably, they are one of the K-pop artists that helped make K-pop expand globally, and their popularity still knows no bounds.
#9 Red Velvet
SM Entertainment's K-pop girl group Red Velvet made their highly-awaited comeback with "Queendom" this year, and they are poised to have a triumphant return in 2022!
#10 TXT
Another HYBE boy group, TXT, is known as the little brothers of BTS, and it seems as though they are following the footsteps of their seniors as they are also garnering an immense amount of success which is evident in their successful 2021 venture.
#11 GOT7
Although they have parted ways with JYP Entertainment, GOT7 is still together as a group and has primarily been focusing on solo releases in 2021. 2022 seems to be a huge year for them as Ahgases are expecting them to make a group comeback by then.
#12 TWICE
Currently one of the most popular and busiest K-pop groups today, TWICE took 2021 by storm by dropping multiple releases to the delight of their fans, the ONCEs.
#13 NCT 127
2021 was an amazing year for NCT 127 as their immensely popular album "Sticker" went on to debut at the third spot on the "Billboard 200" chart. This is currently the highest-charting K-Pop album for a boy group for this year.
#14 TVXQ
SM Entertainment really balled out this year as most of their active K-pop boy groups are seen on this list. Almost being active for twenty years, TVXQ showed their prowess this year and are going into 2022 stronger than ever.
#15 SuperM
SM Entertainment's SuperM has been dubbed as "The Avengers Of K-Pop," as they are made up of K-pop artists hailing EXO, SHINee, and from NCT's NCT 127, and WayV.
Congratulations to all the K-pop artists that made Seventeen's list!
© 2023 Korea Portal, All rights reserved. Do not reproduce without permission.
Tags:
kwave
,
kwave news
,
kwave updates
,
Kpop
,
kpop news
,
Kpop updates
,
Seventeen
,
Seventeen magazine
,
best kpop groups
,
the best kpop groups
,
best kpop groups 2021
,
the best kpop groups 2021
,
BTS
,
bts news
,
BTS Updates
,
BLACKPINK
,
Blackpink news
,
Blackpink updates
,
Seventeen
,
seventeen news
,
Seventeen updates
,
ITZY
,
ITZY News
,
ITZY updates
,
Enhypen
,
ENHYPEN news
,
ENHYPEN updates
,
(G)I-DLE
,
(G)I-DLE news
,
(G)I-DLE updates
,
BIGBANG
,
bigbang news
,
bigbang updates
,
Girls' Generation
,
Girl's Generation News
,
Girl's Generation Updates
,
SNSD
,
SNSD news
,
SNSD updates
,
Red Velvet
,
Red Velvet News
,
Red Velvet Updates
,
TXT
,
TXT news
,
TXT updates
,
GOT7
,
GOT7 News
,
GOT7 UPdates
,
TWICE
,
TWICE news
,
TWICE Updates
,
NCT 127
,
NCT 127 News
,
NCT 127 updates
,
TVXQ
,
TVXQ news
,
TVXQ updates
,
SuperM
,
SuperM news
,
SuperM updates