Jae & TWICE's Sana Never Talk? DAY 6 Member Addresses Recent News Report!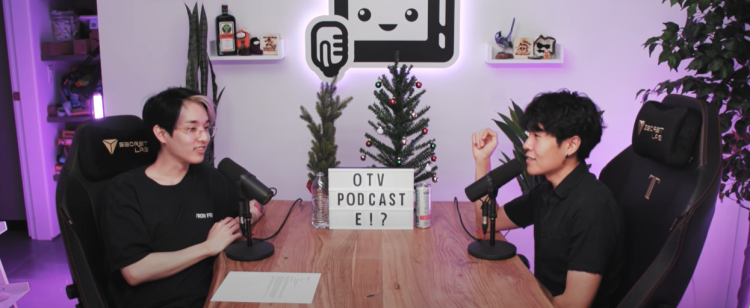 In a recent podcast posted on YouTube by OfflineTV Podcast, DAY6's Jae was featured as a guest, and among the topics they covered, it was 'apparently revealed' that the DAY6 member has never talked to TWICE's Sana even though they are under the same company.
READ: Is Jae Officially Going Solo? Day6 Member Reveals Plans With ET Canada!
In the interview, which was uploaded on the 26th of November, DAY 6's Jae shared that he previously requested a signed TWICE album from his manager. The host, who was Disguised Toast, aka Jeremy Wang, asked why Jae could not just ask for a signed album from one of the members of TWICE.
In between all of that, DAY 6's Jae was able to mention that he has never talked to Sana during his ongoing career with JYP Entertainment, which includes their trainee days even until the debut of TWICE.
READ: DAY6's Jae Now A Member Of DPR During 88rising's 'Head In The Clouds 2021'!
This quickly became the headline for a recent news report published by a media outlet, making netizens and fans immediately aware of what DAY 6's Jae commented regarding his relationship with TWICE's Sana.
Due to this, netizens and fans were immediately alarmed, being curious as to why DAY 6's Jae has not interacted with TWICE's Sana. But just recently, DAY 6's Jae himself has gone on to address the news report, noting that he was only joking.
READ: TWICE Remains To Be The Only Girl Group To Enter The Top 20 Best-Selling K-Pop Artists On Hanteo List
Furthermore, DAY 6's Jae went on to post another tweet with multiple question marks and a clown emoji showing that the media outlet even liked his comment that he was only joking.
Regardless if this was true, some netizens and fans have noted that it is completely normal for artists from a big company not to have a lot of interaction with one another.
© 2023 Korea Portal, All rights reserved. Do not reproduce without permission.
Tags:
kwave
,
kwave news
,
kwave updates
,
Kpop
,
kpop news
,
Kpop updates
,
JYP
,
JYP artists
,
JYP Entertainment
,
JYP Entertainment artists
,
JYP Entertainment Jae
,
JYP Entertainment eaJ
,
JYP Entertainment Sana
,
JYP Entertainment TWICE
,
JYP Entertainment TWICE Sana
,
JYP Entertainment DAY6
,
JYP Entertainment DAY6 Jae
,
DAY6
,
DAY6 news
,
DAY6 updates
,
DAY6 Jae
,
DAY6 Jae news
,
DAY6 Jae updates
,
Jae
,
Jae news
,
Jae updates
,
eaJ
,
eaJ news
,
eaJ updates
,
TWICE
,
TWICE news
,
TWICE Updates
,
TWICE Sana
,
TWICE Sana news
,
TWICE Sana updates
,
Sana
,
Sana news
,
Sana updates