TWICE's Jihyo & Jeongyeon Shared Why They Cried Daily When TWICE Debuted!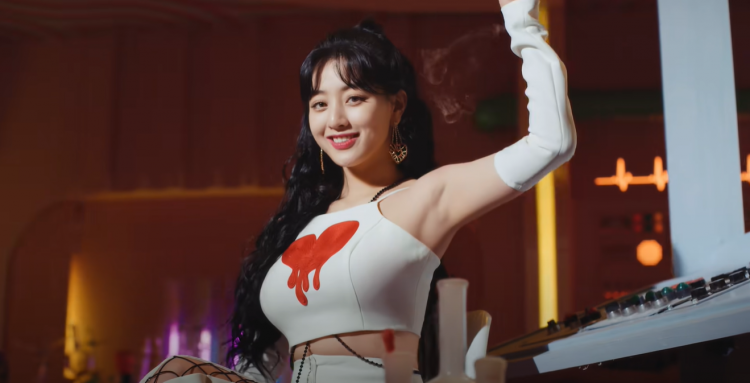 The members of TWICE have been active for more than six years, but both Jihyo and Jeongyeon can still remember the first few days when they made their debut like it was yesterday.
READ: 6 Years With TWICE: Tzuyu, Jeongyeon, & Jihyo, Talk About Their Journey With Young ONCEs!
Notably, TWICE made its debut on the 20th of October, 2015, with their hit song "Like OOH-AHH." Similar to most K-pop trainees, each member of TWICE was eagerly waiting for the day of their debut, and when it finally happened, it was simply unforgettable.
On the 19th of November, TWICE's Tzuyu, Jeongyeon, and Jihyo were featured as guests on an ODG video on YouTube. In the video, TWICE was asked what it felt like to finally debut, among other questions.
TWICE's Jeongyeon noted that the biggest surprise to her was hearing her own voice on music shows and sites. The TWICE vocalist noted that she did not hold her tears back as she listened to their debut song daily.
READ: TWICE Remains To Be The Only Girl Group To Enter The Top 20 Best-Selling K-Pop Artists On Hanteo List
"It was novel to listen to my voice on music sites, so I cried every day listening to it. Because I was so happy," TWICE's Jeongyeon revealed.
TWICE's Jihyo, the leader of the K-pop group, also cried as she finally reached her dreams. She had been a trainee for ten years in JYP Entertainment, and the day she had been dreaming about finally arrived.
"It was the day I achieved my dream of 10 years. I remember crying a lot with the members," TWICE's Jihyo shared.
READ: The Difficulty Of Being An Idol: Jihyo Talks About The TWICE Members' Hardest Times!
Evidently, everything else is just history as ONCE, TWICE's fandom, has been with them ever since, and they cannot wait to further support TWICE as the years go by!
© 2023 Korea Portal, All rights reserved. Do not reproduce without permission.
Tags:
kwave
,
kwave news
,
kwave updates
,
Kpop
,
kpop news
,
Kpop updates
,
odg TWICE
,
TWICE odg
,
odg
,
JYP
,
JYP artists
,
JYP Entertainment
,
JYP Entertainment artists
,
JYP Entertainment TWICE
,
JYP Entertainment Jihyo
,
JYP Entertainment Jeongyeon
,
JYP Entertainment TWICE Jihyo
,
JYP Entertainment TWICE Jeongyeon
,
TWICE
,
TWICE news
,
TWICE Updates
,
TWICE members
,
twice jihyo
,
TWICE Jihyo news
,
twice jihyo updates
,
TWICE Jeongyeon
,
TWICE Jeongyeon news
,
TWICE Jeongyeon updates
,
Jihyo
,
Jihyo news
,
Jihyo updates
,
Jeongyeon
,
Jeongyeon news
,
Jeongyeon updates