IST Entertainment Updates Fans On Apink Chorong's Legal Battle Against Alleged Bullying Victim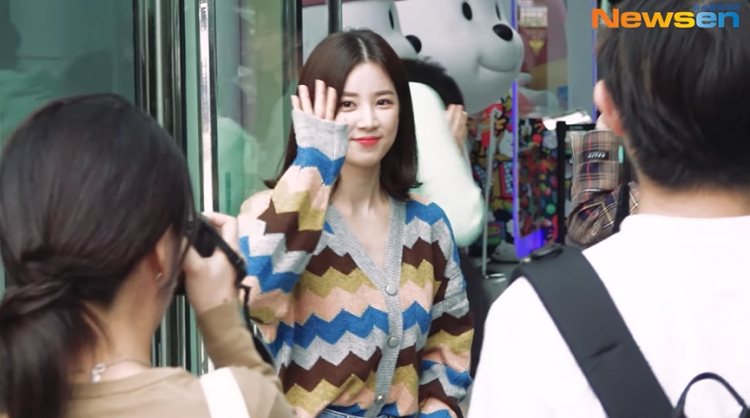 Back in April, Apink's Chorong was embroiled in a school violence controversy after an alleged childhood friend accused her of bullying.
The alleged victim accused Apink Chorong of physical assault, which resulted in injury and trauma. The alleged victim has also released a transcript of a call where Chorong claimed to have a reason for doing past actions, saying, "I didn't do those things for no reason."
READ: Apink Chorong Is The Latest Idol To Be Accused Of School Violence
Apink's Chorong, however, denied the accusations while her agency jas been firm in its stand in taking strict legal actions against the alleged victim for continuing to overturn the facts.
READ: On Chorong's Bullying Issue: Play M To Disclose Call Transcripts If Necessary
The agency filed a criminal complaint against Chorong's childhood friend to the Seoul Gangnam Police Station on April 1, 2021. And over the last seven months, the police have thoroughly investigated the case.
On November 22, Apink Chorong's agency released an update on the idol's legal battle against her alleged bullying victim.
As a result of the investigation, IST Entertainment revealed that Apink Chorong's childhood friend was found to be guilty on the charges of making false accusations.
"In the end, it has been decided that the informant [Chorong's childhood friend] utilized the heightened interest surrounding school violence to make threats to the client based on false information. The informant did so by fabricating evidence such as edited recordings or irrelevant photos and releasing them to the public. With this decision, the informant has been forwarded to the prosecution," Apink Chorong's legal representative explained.
Furthermore, Apink Chorong's legal representative shared that it has been determined through the investigation that the allegations regarding her alleged violence are difficult to confirm since the testimonies submitted from the accuser, Chorong herself, and other acquaintances are all different.
"We hope that this report provides relief from the serious struggles and internal pain this case, which was based on unconfirmed false information and aggravated by false, exaggerated, and assuming media reports, has caused both the client [Chorong] and her fans," Apink Chorong's legal representative stated.
The idol's legal team also reiterated that they would be taking strict legal actions against those who continue to post baseless allegations against Chorong.
© 2023 Korea Portal, All rights reserved. Do not reproduce without permission.
Tags:
Chorong
,
Apink Chorong
,
Apink Chorong school violence
,
apink chorong news
,
apink chorong update
,
Apink Chorong bullying
,
is apink chorong a bully
,
apink chorong bullying victim
,
apink chorong issue
,
apink chorong bully
,
Chorong bullying issue update
,
Apink
,
Apink news
,
Apink updates
,
Kpop
,
kpop news
,
Kpop updates
,
kwave