Apink Chorong's Victim Releases Phone Call Transcript As Evidence Against The Idol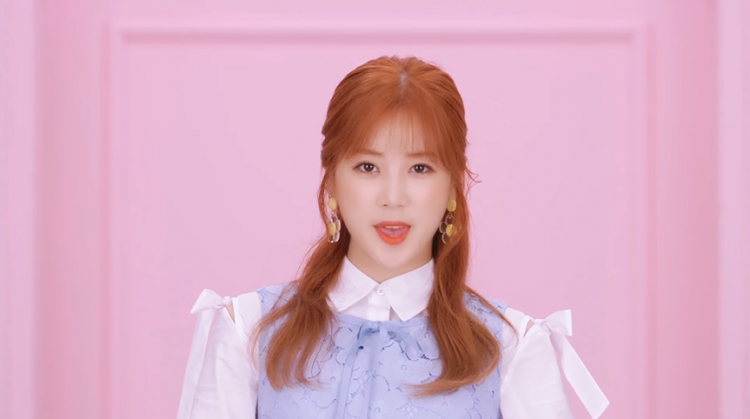 Following recent revelations of an alleged school violence victim of Apink Chorong, the idol is also currently under scrutiny for allegations of underage drinking. Such accusations surfaced after various old photos of Chorong drinking alcoholic beverages with friends were put into the spotlight.
Adding more fuel to the fire, the alleged victim of Apink Chorong has released a phone call recording to the media.
According to the released transcript of the call, Chorong claimed to have a reason for doing past actions, saying, "I didn't do those things for no reason." The anonymous victim then asked Chorong why she was mad and the idol responded that during that time, there was someone she liked. The alleged victim was revealed to be dating that person to whom Chorong was referring during that time of the incident.
"Yes, that's right. But I was dating that person. I don't know if it was because of that or what but from what I remember, your friend said, 'Chorong said that she just wants to hit you', and so I got hit that day," the alleged victim said based on the transcript.
Furthermore, the transcript includes Chorong apologizing for the misunderstanding that had ensued in the past. "I'm sorry, truly. I should not have done that during that time and regardless of misunderstanding, I should have talked it out with you on the spot, but I was pretty mad at that time too," Apink Chorong said.
The alleged victim then told Chorong that the idol should have apologized first before appearing on television as a celebrity and idol.
"It is what it is, but you should have apologized to me if you were going to debut as a celebrity and appear on TV. Don't you think? Considering I'm still living with the pain?" the alleged school violence victim told Chorong.
Apink's Chorong replied to the victim explaining that auditioning to be an idol and getting to debut in a group was tough process and thing "were just crazy" back then. The Apink leader then went on to explain that everything happened in a short amount of time, making her unable to settle any misunderstandings.
"To be honest, I did the audition in a hurry and came up here so things were just crazy. Because everything happened in such a short amount of time, it's true that I didn't think to fix all my mistakes before leaving," Chorong explained.
It is, however, not confirmed if the transcript released was complete and free from any distortions.
The alleged bullying victim released the phone transcript after Chorong denied the accusations and went on to take legal action. Here's the full English transcript of the first phone call that has ensued between Chorong and the alleged victim.
Stay tuned for more updates regarding Apink Chorong's school violence issue.
© 2023 Korea Portal, All rights reserved. Do not reproduce without permission.
Tags:
Apink
,
Apink Chorong
,
Apink news
,
Apink updates
,
Apink Chorong school violence
,
is apink chorong a bully
,
apink chorong bullying victim
,
apink chorong bully
,
apink chorong issue
,
apink chorong news
,
Chorong
,
Apink Chorong bullying
,
apink chorong update
,
Apink Chorong call transcript
,
play m entertainment
,
play m entertainment apink
,
K-pop
,
k-pop news
,
K-Pop Updates