On Chorong's Bullying Issue: Play M To Disclose Call Transcripts If Necessary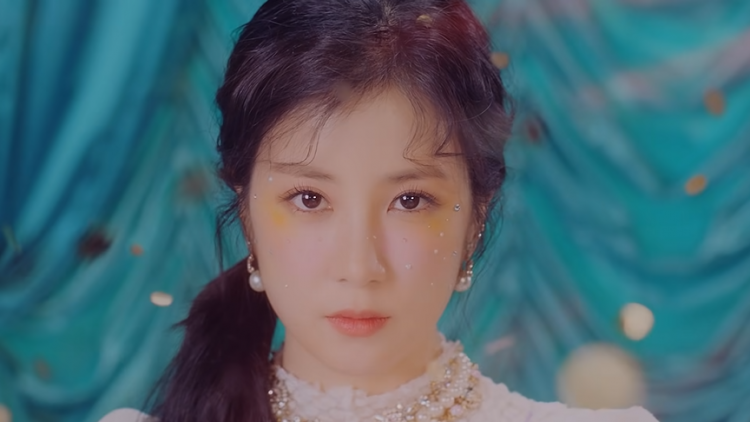 Following the recent school violence and underage drinking accusations thrown against Apink leader and vocalist Chorong, Play M Entertainment has been firm in its stand in taking strict legal actions against the alleged victim for continuing to overturn the facts.
However, after Chorong denied the allegations and Play M deciding to pursue legal actions, the alleged victim has released the transcripts of the first phone call with the idol as evidence. In the transcript, Chorong allegedly admitted to the accusations.
Because of the recent revelations of the anonymous victim, Play M Entertainment is quick to give its official statement claiming that the alleged transcript was maliciously distorted.
"We are here to inform you of our position regarding the recently reported phone call transcript. Netizen A has only provided a part of the transcript and has maliciously distorted it," Play M call Entertainment stated.
Then, Apink Chorong's agency went to explain more details about the first call that has transpired between their artist and the alleged school violence victim. According to the agency, the alleged victim made a threatening call and "showed unexpected behavior" towards their artist. And during the first call, the alleged victim caused a great deal of concern after she started talking about a private life that wasn't true and not related to the issue.
Moreover, Play M Entertainment stated that Apink Chorong first listened and apologized while not asking about the details of the concern. The agency also clarified that the alleged victim and Chorong used to be friends and revealed an existing conflict between the two in the past. Because of this conflict, Chorong apologized for it but did not admit to the accusations of school violence.
In addition, the agency revealed that they have even tried to arrange a date for a meeting between Chorong and the alleged victim after the latter requested one.
Furthermore, because the alleged victim continues to reveal malicious stories and partial pieces of evidence, Apink Chorong's agency announced that they would be submitting their own copy of the transcripts of the first and second phone calls as evidence to the police.
"We also have the first and second transcripts. We will also submit all transcripts as evidence to the police. We tried to reveal the truth according to legal procedures, but because Netizen A's malicious reports are continuing to be revealed, we will refrain from unnecessary stories as much as possible, but will disclose the transcripts if necessary," Play M Entertainment stated.
Stay tuned for more updates regarding the school violence issue concerning Apink's Chorong.
© 2021 Korea Portal, All rights reserved. Do not reproduce without permission.
Tags:
Apink
,
Apink Chorong
,
Apink news
,
Apink updates
,
Apink Chorong school violence
,
is apink chorong a bully
,
apink chorong bullying victim
,
apink chorong bully
,
apink chorong issue
,
apink chorong news
,
Chorong
,
Apink Chorong bullying
,
apink chorong update
,
Chorong drinking alcohol
,
chorong underage drinking
,
play m entertainment
,
K-pop
,
k-pop news
,
K-Pop Updates