DAY6's Jae Now A Member Of DPR During 88rising's 'Head In The Clouds 2021'!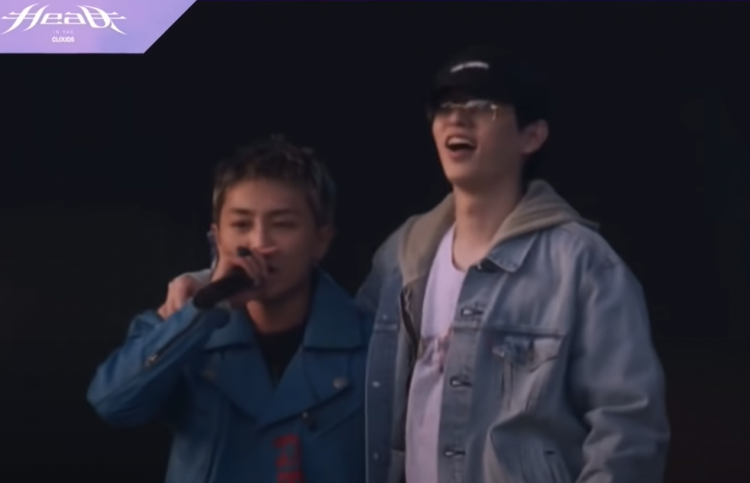 Not only is Jae a member of DAY6, but he is now an honorary member of DPR as well!
On the 7th of November, DAY6's Jae, known for his solo handle as eaJ, returned to California as he headlined for 88rising's "Head In The Clouds 2021" (aka HITC) 2021 music festival.
The "Head In The Clouds 2021" festival occurred at Brookside at the Rose Bowl, Pasadena, California, and Jae performed his set on the last day of the festival which was on the 7th of November.
MyDays, the fandom name of DAY6, were very emotional as Jae introduced himself not only as eaJ but as 'Jae of DAY6', and to add more to the feels of fans, Jae even performed a small part of DAY6's hit song, "Zombie!"
Notably, Jae, who is close with all of the other headliners, appeared not just on the day of his performance but also on the first day. The DAY6 member went on stage in DPR LIVE's set to sing their collaboration single "Jam & Butterfly"!
In the performance, DPR LIVE introduced him not as eaJ or DAY6's Jae but as 'DPR eaJ,' and Jae simply loved it as he truly felt appreciated!
Notably, Jae had to make it official so for a short time, Jae changed his name on Twitter to "DPR eaJ" but has now since returned to "eaJ." But regardless, Jae is now an honorary member of DPR and fans love the wholesome interaction!
To add to this sweet event, Jae shared a heartfelt message on Twitter not long after his guest feature during the DPR set at 88rising's "Head In The Clouds 2021"!
Fans truly love this as a DPR eaJ fanart has surfaced online and has gotten a lot of love.
Needless to say, although DAY6 is Jae's one true band, DPR will now be stapled to his name wherever he goes!
© 2023 Korea Portal, All rights reserved. Do not reproduce without permission.
Tags:
kwave
,
kwave news
,
kwave updates
,
Kpop
,
kpop news
,
Kpop updates
,
US
,
US news
,
US updates
,
JYP
,
JYP artists
,
JYP Entertainment
,
JYP Entertainment artists
,
JYP Entertainment news
,
JYP Entertainment updates
,
JYP Entertainment DAY6
,
JYP Entertainment DAY6 Jae
,
JYP Entertainment Jae
,
eaJ
,
eaJ news
,
eaJ updates
,
DAY6
,
DAY6 news
,
DAY6 updates
,
DAY6 Jae
,
DAY6 Jae news
,
DAY6 Jae updates
,
Jae
,
Jae news
,
Jae updates
,
DPR
,
DPR news
,
DPR updates
,
88rising
,
88rising news
,
88rising updates
,
88rising HITC
,
88rising Head In The Clouds 2021
,
Head In The Clouds 2021
,
HITC
,
HITC 2021
,
88rising HITC 2021