Netizens Shocked As 7 Of 8 Lovelyz Members To Part Ways With Woollim Entertainment!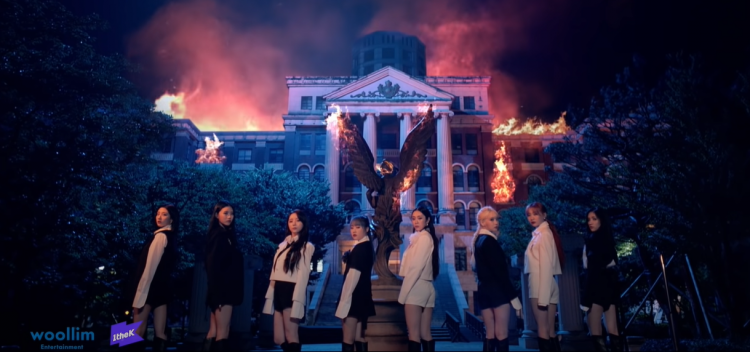 Lovelyz is Woollim Entertainment's first-ever girl group and they made their debut seven years ago in November of 2014 with the track "Candy Jelly Love."
Their most recent comeback was in September of 2020 with "Obliviate" and it seems as though that will be the end of Lovelyz's story as 7 out of the 8 members of Lovelyz will be parting ways with Woollim Entertainment.
As of writing this article, yesterday on the 1st of November, Woollim Entertainment dropped the following statement:
"Hello, this is Woollim Entertainment.
This is our official statement regarding the expiration of Lovelyz's exclusive contracts.
Our exclusive contracts with the Lovelyz members will expire on November 16, 2021.
After long and deep discussion and deliberation, seven Lovelyz members, Yoo Jiae, Seo Jisoo, Lee Mijoo, Kei, Jin, Ryu Sujeong, Jung Yein, have decided to prepare for different beginnings at new places, and we decided to respect and support the members' thoughts.
Of the Lovelyz members, Baby Soul has renewed her contract with faith she has built up with us for a long time. As Baby Soul's supporters for a long time, we will not hold back on providing full support for Baby Soul's new step forward and active promotions.
We thank the eight Lovelyz members who worked their hardest and shined as artists of Woollim Entertainment for the past seven years, and we are sincerely cheering on the members' new beginnings.
In addition, we express sincere gratitude to all fans who supported, cherished, and loved Lovelyz.
Please continue to show lots of encouragement and support for the Lovelyz members who are starting fresh, and we sincerely thank you for the warm love and interest given to Lovelyz over the past seven years."
This means that Lovelyz will be another K-pop girl group falling to the "7 year curse" in K-pop, a phenomenon where a K-pop group is fated to disband after 7 years.
Congratulations to 7 wonderful years, Jiae, Jisoo, Mijoo, Kei, Jin, Sujeong, and Yein!
Lovelinus will always support you!
© 2023 Korea Portal, All rights reserved. Do not reproduce without permission.
Tags:
kwave
,
kwave news
,
kwave updates
,
Kpop
,
kpop news
,
Kpop updates
,
Woollim Entertainment
,
Woollim Entertainment news
,
Woollim Entertainment updates
,
Woollim Entertainment Lovelyz
,
Woollim Entertainment artists
,
Woollim artists
,
Lovelyz
,
Lovelyz news
,
Lovelyz updates
,
Lovelyz disbandment
,
Lovelyz Jiae
,
Lovelyz Jisoo
,
Lovelyz Mijoo
,
Lovelyz kei
,
Lovelyz Jin
,
Lovelyz Sujeong
,
Lovelyz Yein
,
Jiae
,
Jisoo
,
Mijoo
,
Kei
,
Jin
,
Sujeong
,
Yein