Musical 'The Sun's Song' Star-Studded Casts Includes GOT7, SHINee, DAY6 And Lovelyz Members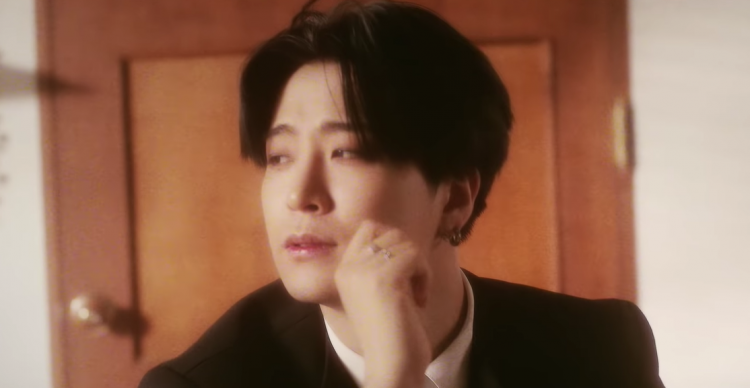 It's official, the musical "The Sun's Song" will include some of our beloved K-Pop stars!
On March 9th the production team behind the musical "The Sun's Song" which is also known as "Midnight Sun" revealed its teaser poster along with the chosen casts.
According to the announcement, the musical play will include SHINee's Onew, GOT7's Youngjae, DAY6's Wonpil, and Lovelyz's Kei as members of the main cast.
The musical "The Sun's Song" is about the heart-fluttering romance that transpired between Hae na and Ha Ram "who meet and sing the brightest song of the sun." It is based on a Hong Kong film from 1993 and has been rendered into a Japanese novel, film and drama. The musical was also performed in Korea in 2010 starring Girls' Generation member Taeyeon as the lead female role.
For this new remake, SM Entertainment artist and SHINee's vocalist Onew will be playing the male lead role as Ha Ram along with GOT7's Choi Youngjae, DAY6's Wonpil, and musical actor Jo Hoon. The four actors will each portray the character of the boy as dazzling as the midday sun with their own unique charms. Meanwhile Lovelyz Kei, Kang Hye In and Lee Ah Jin will be portraying the female lead role as Hae Na. With their powerful voices and fresh personalities, the three actresses will give life to the character of the girl who shines like the starlight.
Alongside with the exciting lineup for the male and female lead roles, the supporting role as Hae Na's father Seo Joon Woo will be played by actors Kim Joo Ho and Jung Ui Wook.
The musical play will be produced by SHINSWAVE, a global content production company. It will be performed in Kwanglim arts Center BBCH Hall from May 1st to July 25th. Meanwhile, tickets will go on sale starting March 12.
You may check out more details here.
© 2023 Korea Portal, All rights reserved. Do not reproduce without permission.
Tags:
Kpop
,
kpop news
,
Kpop updates
,
JYP Entertainment
,
JYP Entertainment news
,
JYP Entertainment updates
,
GOT7
,
GOT7 News
,
GOT7 UPdates
,
got7 youngjae
,
youngjae
,
SHINee
,
SHINEe News
,
SHINEe Updates
,
SHINee Onew
,
Onew
,
DAY6
,
DAY6 news
,
DAY6 updates
,
day6 wonpil
,
wonpil
,
Lovelyz
,
Lovelyz news
,
Lovelyz updates
,
Lovelyz kei
,
Kei