Kim Seon Ho's Contract Will Automatically Renew Yearly Until 2027 If There Are No Conflicts Says Agency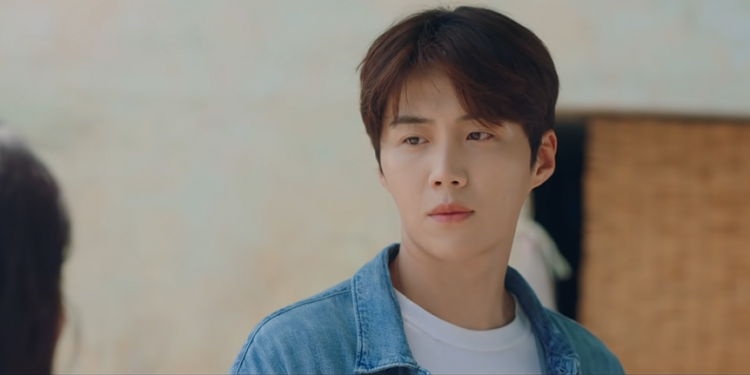 A few days ago, SALT Entertainment stepped forward and clarified the rumors surrounding Kim Seon Ho's management contract with the agency. SALT Entertainment shut down the groundless rumors made against Kim Seon Ho who was recently embroiled in a controversy involving his ex-girlfriend.
Read: Kim Seon Ho's Forced Abortion Scandal Is Just Plain Misunderstanding? His Ex-GF Speaks Up
"The rumor that the contract expires in September 22nd is groundless, and it is not the time to discuss contract renewal," Salt Entertainment told KStarNews on October 22.
Furthermore, SALT Entertainment also assured fans that they will be supporting the "Hometown Cha-Cha-Cha" actor during these tough times in his career saying "We will be staying with Kim Seon Ho until the end."
Read: SALT Entertainment Pledges Loyalty With Kim Seon Ho Amidst Scandal With His Ex-Girlfriend
Most recently, SALT Entertainment has released another statement that gives the specifics of their contract with "Hometown Cha-Cha-Cha" star Kim Seon Ho.
The sharing of the specific details of their contract was agreed upon by both parties in light of the recent issues.
In their statement, SALT Entertainment revealed that they had their first meeting with Kim Seon Ho in July 2018. Since signing with a company is a serious matter, let alone deciding to stay in one for a long time, both parties agreed to have a one-year trial period.
"It is a very difficult thing to decide to spend a long period with a company in such a short time, so after mutual discussions, we settled on a period of September 2018 to September 2019, and that we would discuss once more about an extension after we have tried working together," SALT Entertainment revealed.
The agency went on to share that in June 2019, three months prior to the end of their initial contract, they were supposed to discuss the extension of their partnership. However, due to Kim Seon Ho's increasing promotions as an actor, they continued to work with him based on trust until the first quarter of 2020.
In March 2020, Kim Seon Ho requested to sign a contract for the period of March 2020 to March 2023. A clause was also added to the contract between SALT Entertainment and Kim Seon Ho.
"...a clause was added that if there were no conflicts, the contract would automatically renew yearly up to March 2027," SALT Entertainment disclosed.
© 2023 Korea Portal, All rights reserved. Do not reproduce without permission.
Tags:
Kim Seon-ho
,
Kim Seon Ho Actor k
,
Kim Seon Ho start up
,
Start-Up Kim Seon Ho
,
Kim Seon Ho New Drama
,
Kim Seon Ho Hometown Cha-Cha-Cha
,
Kim Seon Ho issue
,
Kim Seon Ho scandal
,
Kim Seon Ho shows
,
Kim Seon Ho Movie
,
Kim Seon Ho new movie
,
Kim Seon Ho Salt Entertainment
,
salt entertainment
,
salt entertainment
,
Kim Seon Ho contract