SALT Entertainment Pledges Loyalty With Kim Seon Ho Amidst Scandal With His Ex-Girlfriend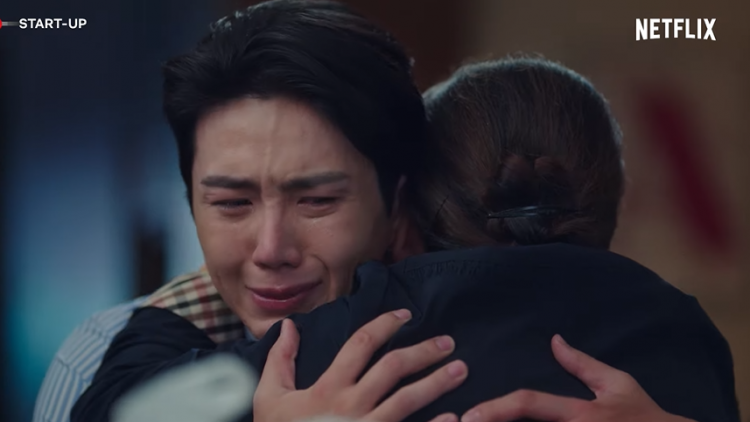 Kim Seon Ho has been recently engulfed in a controversy that has since put a pause in his rising acting career.
Just right after the successful airing of his biggest drama yet, Kim Seon Ho was accused of gaslighting and forced abortion by his alleged ex-girlfriend. Since then, Kim Soen Ho's budding career was put to a halt making fans worried about his future.
Following the controversy, Kim Seon Ho was pulled out of his current variety show "2 Days 1 Night" and has canceled his upcoming appearance in two huge movie projects. The "Hometown Cha-Cha-Cha" star was also removed from a variety of brand advertisements.
Fans were also alarmed when rumors circulated about Kim Seon Ho's expiring contract with his agency SALT Entertainment. And with Kim Seon Ho going through a rough patch in his career, an expiring contract would be a nail to the coffin of his career downfall.
Fortunately, SALT Entertainment has clarified the rumors about Kim Seon Ho's contract. The agency slammed the rumors and tagged them as groundless.
"The rumor that the contract expires in September 22nd is groundless, and it is not the time to discuss contract renewal," Salt Entertainment told KStarNews on October 22.
SALT Entertainment also revealed that Kim Seon Ho has more than a year left on his contract. Typically, negotiations for contract renewal begin three months prior to expiration.
Furthermore, SALT Entertainment has also promised to support Kim Seon Ho in these rough times, pledging loyalty to the rising actor.
"We will be staying with Kim Seon Ho until the end," SALT Entertainment assures fans.
Kim Seon Ho made his television debut in 2017 in the drama "Good Manager." His first main role is for the 2017 K-drama "Strongest Deliveryman" where he played the character of Oh Jin Gyu. Kim Seon Ho also starred in K-dramas such as "Two Cops," "100 Days My Prince," and "Welcome to Waikiki 2."
Kim Seon Ho's popularity skyrocketed after his iconic role as the "good boy" Han Ji Pyeong in the 2020 K-drama "Start-Up" where he starred alongside Suzy and Nam Joo Hyuk. He recently starred alongside Shin Min Ah for the hit drama "Hometown Cha-Cha-Cha."
Kim Seon Ho's ex-girlfriend has spoken up about the issue and acknowledged the actor's apology.
© 2023 Korea Portal, All rights reserved. Do not reproduce without permission.
Tags:
Kim Seon-ho
,
Kim Seon Ho Actor k
,
Kim Seon Ho start up
,
Start-Up Kim Seon Ho
,
Kim Seon Ho New Drama
,
Kim Seon Ho Hometown Cha-Cha-Cha
,
Kim Seon Ho issue
,
Kim Seon Ho scandal
,
kim seon ho actor k scandal
,
Kim Seon Ho Abortion
,
Kim Seon Ho gaslighting
,
Kim Seon Ho girlfriend
,
Kim Seon Ho Salt Entertainment
,
Kim Seon Ho ex-girlfriend
,
Hometown Cha-Cha-Cha
,
Kdrama
,
kwave