'I'm not the type that women like', Gong Yoo Surprises Netizens With Personal Comments!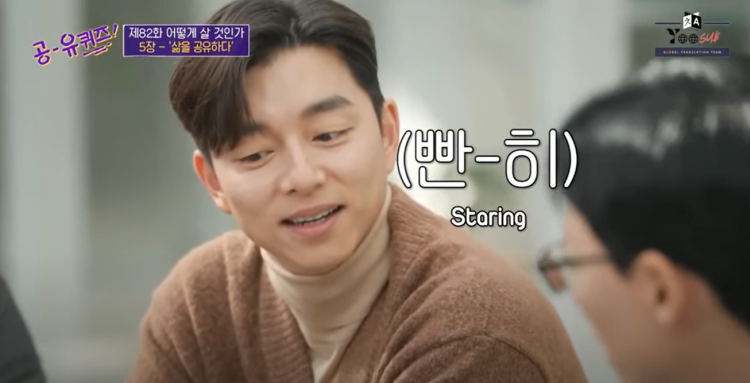 Who would have thought that superstar Gong Yoo believes he isn't the type that women would like?
Notably, when fans see Gong Yoo in films or K-Dramas, fans find it difficult to not fall in love with his characters. Although having fans from all corners of the globe, Gong Yoo believes he is not the type of guy women would like in real life.
Gong Yoo was previously featured in the show "You Quiz on the Block" in November of last year. In the show, Gong Yoo described himself as shy and even noted that he is not the tough, dashing, and charming guy his fans think he is based on the characters he's portrayed.
Furthermore, Gong Yoo noted that the image fans have of him as a sweet, caring, romantic man is not really that accurate of his real personality as well.
"I have this caring image because of the roles I played in the dramas, but I'm a little more careless than what people think, so I'm not that kind of person," Gong Yoo revealed.
Gong Yoo also expressed that he is not the type of person who makes their feelings known, so women might not like that he is not super emotional.
Additionally, the actor also said he is not brave when it comes to love and that he finds talking about his feelings weird. "I'm not the type that women like. I don't think I'm the kind of man who's bold or courageous in front of love," Gong Yoo expressed.
On his job, Gong Yoo said he loves being an actor because he is able to express the emotions he is too embarrassed or shy to reveal in real life via his characters.
"There are things I couldn't do because I'm embarrassed or because I'm shy. If I borrow the character, I can do everything. I get vicarious satisfaction from that," Gong Yoo proudly said.
© 2023 Korea Portal, All rights reserved. Do not reproduce without permission.
Tags:
You Quiz on the Block
,
Gong Yoo You Quiz on the Block
,
You Quiz on the Block Gong Yoo
,
kwave
,
kwave news
,
kwave updates
,
Kdrama
,
kdrama news
,
kdrama updates
,
kmovie
,
kmovie news
,
kmovie updates
,
Gong Yoo
,
Gong Yoo News
,
Gong Yoo Updates
,
Gong Yoo kdramas
,
Gong Yoo kmovies
,
Gong Yoo shows
,
tvN You Quiz on the Block
,
You Quiz on the Block tvN
,
TvN
,
tvN news
,
tvN updates
,
tvN Gong Yoo
,
Gong Yoo tvN
,
tvN shows
,
tvN series
,
tvN programs