BLACKPINK's Jennie, ITZY's Yuna, Red Velvet's Irene, & More, Most Searched Female K-Pop Artists By Teens!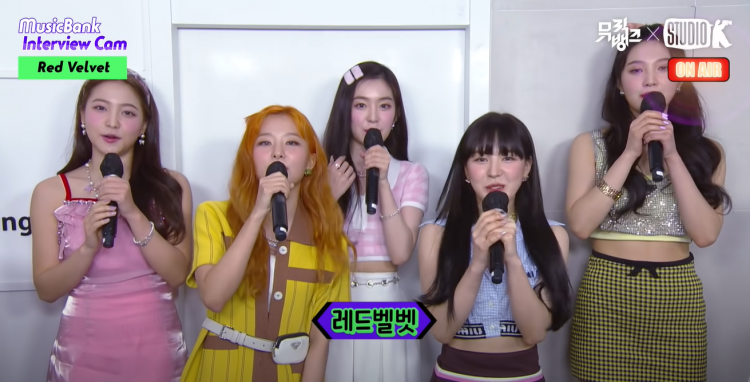 As per recent data, a handful of female K-pop artists have been rigorously searched by teens on Naver. Is your favorite female K-pop artist among them? Find out below!
Similar to most trending topics, K-pop artists get traction or a certain amount of attention due to either trending data or sudden popularity brought up by either a solo or group comeback, commercials, viral videos or news, and many more.
Thus, it came to no surprise that certain female K-pop artists stood out as of the 9th of October, a South Korean online community forum user shared data results that showed the top 10 most searched male and female K-pop artists by teenagers on Naver in 2021 so far.
The forum user chose filters that had specific users of all genders that were aged up to 18 on both the Naver mobile app and the computer sites. Furthermore, the search results took into account searches dated from January to September of this year.
As per the research, here are the most searched female K-pop artists of 2021 so far:
#10. ITZY's Yuna
Yuna, ITZY's very own lead rapper, lead dancer, sub-vocalist, visual, and maknae comfortably sits on the 10th spot.
#9. Oh My Girl's Arin
Oh My Girl's lead dancer, sub-vocalist, and maknae, ranked at ninth place on this list. She is none other than Arin!
#8. aespa's Winter
On eighth place is Winter, aespa's lead vocalist, lead dancer, and visual.
#7. aespa's Karina
The leader, main dancer, lead rapper, sub-vocalist, and face of aespa, Karina seventh. She is the second aespa member to make the top ten alongside Winter.
#6. Girls' Generation's Taeyeon
Sitting at sixth place is Girls' Generation's leader and main vocalist, who is also regarded as a popular soloist and show host, Taeyeon!
#5. LOONA's Chuu
Chuu, who is not only LOONA's vocalist, rapper, and face of the group, but is also a popular YouTuber, took the fifth spot.
#4. Red Velvet's Irene
Irene, the Red Velvet leader, main rapper, lead dancer, sub-vocalist, visual, and the center has gone on to rank in fourth.
#3. Jang Wonyoung
The former IZ*ONE member, being the group's sub-vocalist, sub-rapper, center, and maknae, Jang Wonyoung sits in the top 3!
#2. BLACKPINK's Rosé
Rosé, BLACKPINK's main vocalist and lead dancer, was the 2nd most searched female K-pop artist on Naver this year so far!
Taking the top spot is BLACKPINK's very own main rapper and lead vocalist, Jennie.
© 2023 Korea Portal, All rights reserved. Do not reproduce without permission.
Tags:
kwave
,
kwave news
,
kwave updates
,
Kpop
,
kpop news
,
Kpop updates
,
Naver
,
naver news
,
naver updates
,
ITZY
,
ITZY News
,
ITZY updates
,
ITZY Yuna
,
ITZY Yuna news
,
ITZY Yuna updates
,
Yuna
,
Yuna news
,
Yuna updates
,
Oh My Girl
,
Oh My Girl news
,
Oh My Girl updates
,
Oh My Girl Arin
,
Oh My Girl Arin news
,
Oh My Girl Arin updates
,
Arin
,
Arin news
,
Arin updates
,
aespa
,
aespa news
,
aespa updates
,
aespa Karina
,
aespa Karina news
,
aespa Karina updates
,
aespa Winter
,
aespa Winter news
,
aespa Winter updates
,
karina
,
Karina news
,
Karina updates
,
winter
,
Winter news
,
Winter updates
,
SNSD
,
SNSD news
,
SNSD updates
,
SNSD Taeyeon
,
SNSD Taeyeon news
,
SNSD Taeyeon updates
,
Taeyeon
,
Taeyeon news
,
Taeyeon updates
,
Girls' Generation
,
Girl's Generation News
,
Girl's Generation Updates
,
girls generation taeyeon
,
Girls' Generation Taeyeon news
,
Girls' Generation Taeyeon updates
,
Loona
,
LOONA News
,
LOONA updates
,
LOONA Chuu
,
LOONA Chuu news
,
LOONA Chuu updates
,
Chuu
,
Chuu news
,
Chuu updates
,
Red Velvet
,
Red Velvet News
,
Red Velvet Updates
,
Red Velvet Irene
,
Red Velvet Irene news
,
Red Velvet Irene updates
,
Irene
,
Irene news
,
Irene updates
,
Jang Wonyoung
,
Jang Wonyoung news
,
Jang Wonyoung updates
,
Wonyoung
,
Wonyoung news
,
Wonyoung updates
,
BLACKPINK
,
Blackpink news
,
Blackpink updates
,
blackpink rose
,
BLACKPINK Rosé news
,
BLACKPINK Rosé updates
,
Rose
,
Rose news
,
Rose updates
,
blackpink rose
,
BLACKPINK Rosé news
,
BLACKPINK Rosé updates
,
Rose
,
Rose news
,
Rose updates
,
blackpink jennie
,
BLACKPINK Jennie news
,
BLACKPINK Jennie updates
,
Jennie
,
Jennie news
,
Jennie updates