'The Tonight Show Starring Jimmy Fallon' To Have Netflix's 'Squid Game' Cast As Guests!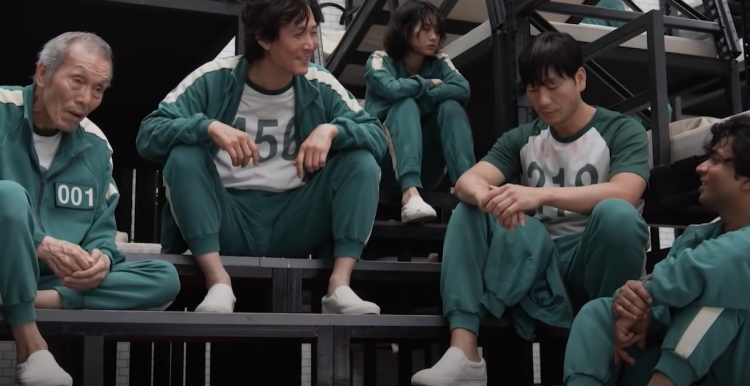 "Squid Game" was released on Netflix on the 17th of September and since its release on the popular streaming service, the K-drama almost immediately became a global hit going on to top a plethora of trending lists and even becoming a must-watch program worldwide!
Netflix's "Squid Game" stars Lee Jung Jae, Park Hae Soo, Wi Ha Joon, Oh Young Soo, Jung Ho Yeon, and Heo Sung Tae among other actors and actresses.
But the popularity of "Squid Game" has caused Netflix to run into issues, more specifically due to an issue that has plagued a specific internet company.
As per reports, the South Korean internet company SK Broadband is suing Netflix for 'increased network traffic and maintenance work' that was caused by the number of viewers watching "Squid Game" on Netflix.
SK Broadband has expressed that Netflix owes them $22.9 million dollars for 2020 alone. SK Broadband has also added that Netflix is the second-largest consumer of network traffic but is only one of two companies that are not required to pay any network fees.
Netflix has released a statement noting that they will 'review SK Broadband's claim, and seek dialogue and explore ways in the meantime to work with SK Broadband to ensure customers are not affected'.
Meaning that streaming service is ensuring that all measures are used for continuous streaming in South Korea. Currently, Netflix is making more moves to go with the global popularity of their show as the cast of "Squid Game" will appear on "The Tonight Show Starring Jimmy Fallon"!
As of writing this article, yesterday on the 2nd of October, it was reported that the "Squid Game" cast members were invited to the October 6 filming of "The Tonight Show."
To confirm this, both Netflix and NBC have confirmed that there will be an appearance from the "Squid Game" cast, but the specific cast members who will make an appearance have not yet been revealed!
© 2023 Korea Portal, All rights reserved. Do not reproduce without permission.
Tags:
The Tonight Show Starring Jimmy Fallon
,
The Tonight Show Starring Jimmy Fallon news
,
The Tonight Show Starring Jimmy Fallon updates
,
The Tonight Show Starring Jimmy Fallon Squid Game
,
Squid Game The Tonight Show Starring Jimmy Fallon
,
kwave
,
kwave news
,
kwave updates
,
Kdrama
,
kdrama news
,
kdrama updates
,
Netflix
,
Netflix News
,
netflix updates
,
Netflix dramas
,
Netflix shows
,
Netflix series
,
Netflix program
,
Netflix Squid Game
,
Squid Game
,
Squid Game news
,
Squid Game updates
,
US
,
US news
,
US updates
,
US Entertainment