'Squid Game' Is The Hottest K-Drama On Netflix Right Now, Breaks The Record Of 'Sweet Home'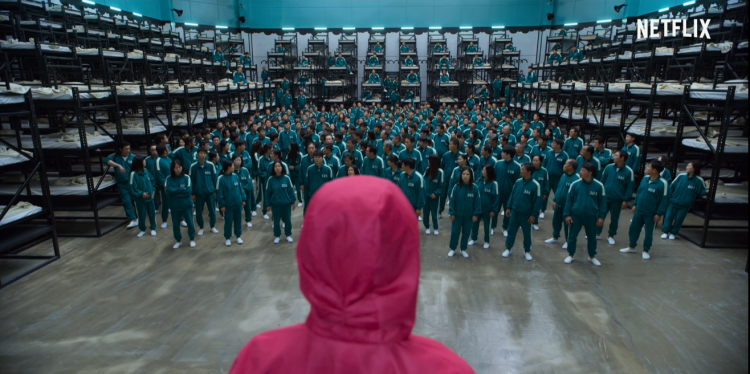 "Squid Game" is currently the most trending K-Drama on Netflix right now. Thanks to its thrilling plot and talented actors, it has taken over the streaming service platform.
The Netflix original series "Squid Game" was released on September 17 and since then it has taken over the trending list on the platform as well as on various social media sites. "Squid Game" was received warmly not just in South Korea but also worldwide. Everyone is gushing over the story which revolves around a group of people who participated in a mysterious survival game and risking their lives to become the ultimate winner. The game has a whopping 45.6 Billion KRW prize at stake making the players more eager to win.
In fact, the numbers are pointing out that "Squid Game" is the most successful South Korean Netflix series on the platform. Just two days since its release, "Squid Game" has raked in a score of 562, positioning itself at the third place next to "Sex Education" with 800 points and "Lucifer" with 617 points.
Furthermore, "Squid game" broke the record of another popular South Korean Netflix series "Sweet Home" which previously peaked at 428 points during its run. With this, "Squid Game" holds the record as the highest-scored South Korean series on Netflix.
Meanwhile, "Squid Game" is a nine-episode drama with each episode running at 60 minutes. It is directed by Hwang Dong Hyuk. "Squid Game" also boasts a strong cast ensemble which includes Lee Jung Jae (No. 456: Seong Gi Hoon), Park Hae Soo (No. 218: Cho Sang Woo), Jung Ho Yeon (No. 067: Kang Sae Byeok), and Wi Ha Joon (Hwang Joon Ho).
In other news, various reports have revealed that the second installment of "Sweet Home" is currently in the works. It was also reported that Netflix plans to start filming the second season of "Sweet Home" at the end of this year. The main cast of "Sweet Home" which includes Song Kang, Lee Jin Wook, and Lee Si Young are all assumed to make a return for the second season.
Stay tuned for more updates!
© 2022 Korea Portal, All rights reserved. Do not reproduce without permission.