Netizens & So-Ones Shocked As Girls' Generation's Tiffany Admits To Receiving Harsh Criticism & Self-Doubt!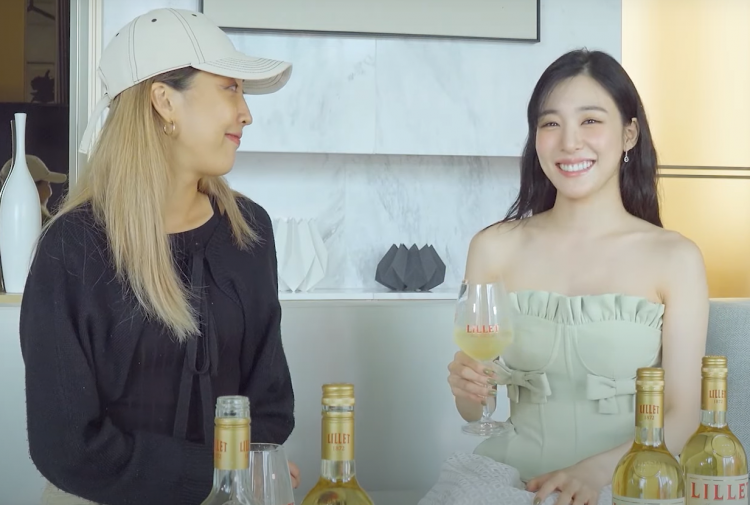 Just recently, Girls' Generation's Tiffany talked about her journey as a K-pop idol and her new path in life as a blossoming musical actress in 'a drunk interview' with "THE STAR MAGAZINE" magazine.
On the 2nd of October, THE STAR MAGAZINE uploaded their interview with the Girls' Generation member on YouTube and Tiffany talked about what she had to go through being in the entertainment industry, eventually giving a powerful message at the end.
Girls' Generation's Tiffany shared her journey while drinking cocktails and she said similar to her character Roxie Hart in the "Chicago" musical, she also had to go through criticism and doubt.
"At first, I was cursed a lot, and there were times that I doubted myself. But I've become stronger. Now I'm in my 15th year as a performer," Tiffany expressed confidently.
Although Tiffany has gotten so much success as a K-pop idol and artist, Tiffany shared that she still had to go through multiple failures, specifically when she left SM Entertainment.
"I left SM Entertainment and did something for the first time. In the first year, I went to an acting school and learned how to compose and write lyrics. I kept on failing auditions, but I continued to make music and even took a bus tour. It wasn't hard when I met Chicago because I was on a tour," Tiffany revealed.
Due to this, Girls' Generation's Tiffany realized that she constantly challenges herself, regularly choosing paths that are not common and are somewhat more difficult.
"There were so many moments when I wanted to give up, stop, hide, and disappear," Tiffany shared as she talked about the difficult times as an artist.
But Tiffany has endured and has kept on enduring due to her determination and grit. With that, Tiffany shared, "To the girls. Passion is not the only important thing, but humility, empathy, and compassion," giving her two cents to women who are also going through a hard time.
Furthermore, Tiffany gave a message to herself by saying, "To myself, who has done so far, 'Well done, Fany'."
Tiffany concluded her interview by sharing an anecdote from fellow Girls' Generation member Taeyeon, "You have to endure with respect."
Truly Tiffany is one of the strongest idols in the industry!
© 2022 Korea Portal, All rights reserved. Do not reproduce without permission.
Tags:
kwave
,
kwave news
,
kwave updates
,
Kpop
,
kpop news
,
Kpop updates
,
Girls' Generation
,
Girl's Generation News
,
Girl's Generation Updates
,
Girls' Generation Tiffany
,
Girls' Generation Tiffany news
,
Girls' Generation Tiffany updates
,
Girls' Generation Tiffany Young
,
Girls' Generation Tiffany Young news
,
Girls' Generation Tiffany Young updates
,
The Star magazine
,
THE STAR MAGAZINE news
,
THE STAR MAGAZINE updates
,
THE STAR MAGAZINE Tiffany
,
THE STAR MAGAZINE Tiffany Young
,
Tiffany THE STAR MAGAZINE
,
Tiffany Young THE STAR MAGAZINE
,
Girls' Generation Tiffany THE STAR MAGAZINE
,
THE STAR MAGAZINE Girls' Generation Tiffany