'Squid Game' Remains To Be The Top TV Show On Netflix For September 26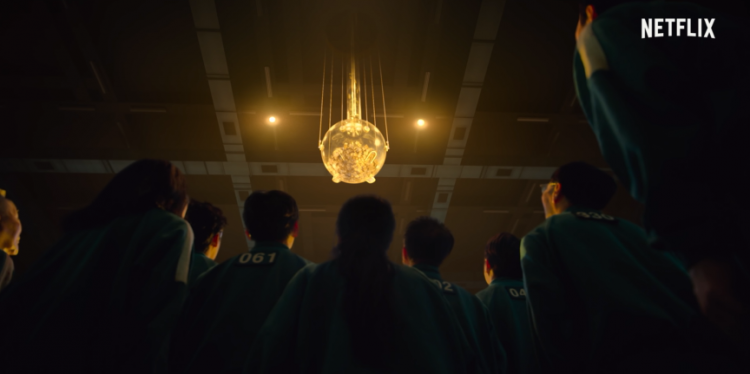 The trending South Korean series "Squid Game" continues to dominate Netflix, more than a week since its premiere.
The South Korean Netflix Original series tops Netflix's trending list for over 83 countries. For September 26 only, "Squid Game" scored 820 points beating the likes of "Sex education," "Lucifer," and "Money Heist." In total, the director Hwang Dong Hyuk masterpiece has scored 6,218 points since its release.
Due to its to the immense popularity gained by "Squid Game," fans are looking forward to its second installment.
Meanwhile, coming in at second place for September 26 list is "Sex Education." the Netflix Original series scored 713 points which is a 2% decrease from its previous score. "Sex Education" is trending in over 82 countries.
Placing third in the ranking is another Netflix Original series "Midnight Mass" which scored a total of 479 points and trended in over 77 countries.
"Lucifer" took the fourth spot with 399 points while "Money Heist" placed fifth with 307 points.
Completing the top 10 are "Braqueurs: La série" at sixth place, "Hometown Cha-Cha-Cha" at seventh place, "The Seven Deadly Sins" at eighth place, "Alice in Borderland" in ninth place, and "Monster Inside: The 24 Faces of Billy Milligan" in tenth place.
Check out the Top 20 trending Netflix series for September 26 below.
#1 "Squid Game" with 820 points
#2 "Sex Education" with 713 points
#3 "Midnight Mass" with 479 points
#4 "Lucifer" with 399 points
#5 "Money Heist"with 307 points
#6 "Braqueurs: La série" with 240 points
#7 "Hometown Cha-Cha-Cha" with 150 points
#8 "The Seven Deadly Sins" with 142 points
#9 "Alice in Borderland" with 138 points
#10 "Monster Inside: The 24 Faces of Billy Milligan" with 103 points
#11 "Blood & Water" with 69 points
#12 "Clickbait" with 67 points
#13 "Jaguar" with 59 points
#14 "Riverdale" with 53 points
#15 "Yo soy Betty la fea" with 52 points
#16 "The Good Doctor" with 51 points
#17 "Good Girls" with 48 points
#18 "Hospital Playlist" with 46 points
#19 "Superstore" with 44 points
#20 "The Circle" with 32 points
Congratulations to all the TV Shows who made it to the list!
© 2023 Korea Portal, All rights reserved. Do not reproduce without permission.