From DC To Marvel? Harley Quinn Actress Margot Robbie Interested In X-Men Role!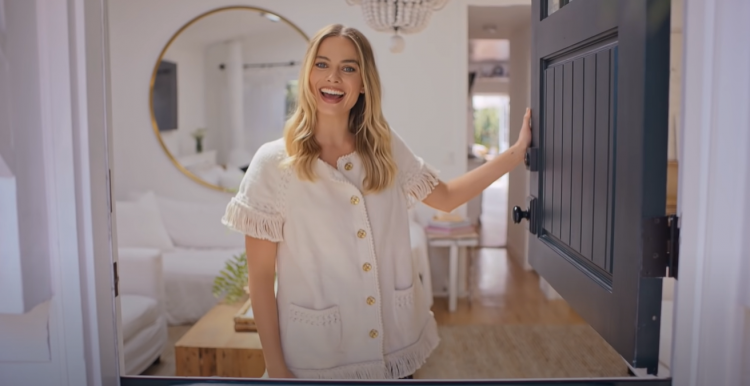 Margot Robbie's stint as DC's Harley Quinn has been very legendary and iconic. Thus, it will be hard to see her portray another hero (or villain) in another franchise.
Although there has been no news regarding the X-Men becoming a part of the Marvel Cinematic Universe anytime soon, Margot Robbie has reportedly been revealed to show interest in taking a role in the franchise.
Robbie's charm, versatility, humor, and skills as an actress were tested and proven when she first handled DC's Harley Quinn. Notably, Margot Robbie's roles in "Suicide Squad," "Birds Of Prey," and "The Suicide Squad" were truly no joke.
Regardless if she was playing the villain or hero role, audiences could not help but cheer for Harley Quinn as Margot Robbie's portrayal of her was very endearing and natural. But the actress does not only show her versatility and talent in acting with Harley Quinn alone.
It was seen in films such as "The Wolf of Wall Street," "I, Tonya," "Peter Rabbit," "The Legend of Tarzan," and many more, that Margot Robbie can not just act, but she can act really well, adding spice to any production she takes a part of.
Thus, when a media outlet reported that Margot Robbie might be eyeing a role in the Marvel Cinematic Universe, fans began to cheer as Robbie would be an amazing addition to the pantheon of actors Disney and Marvel already have in their grasp.
Notably, Margot Robbie loves the mutants in X-Men and it can be seen that she has the ability to portray almost every role in the popular superhero franchise.
Nothing has been reported in detail as of writing this article but seeing Margot Robbie become a part of the MCU would truly be an amazing addition to the Marvel universe.
Stay tuned for more updates and news on Margot Robbie!
© 2023 Korea Portal, All rights reserved. Do not reproduce without permission.
Tags:
US
,
US news
,
US updates
,
US Entertainment
,
hollywood
,
hollywood news
,
hollywood updates
,
hollywood actress
,
Margot Robbie
,
Margot Robbie news
,
Margot Robbie updates
,
Marvel
,
Marvel News
,
Marvel updates
,
Marvel Cinematic Universe
,
Marvel Cinematic Universe news
,
Marvel Cinematic Universe updates
,
Disney
,
Disney news
,
disney updates
,
x-men
,
X-Men news
,
X-Men updates