Will Harley Quinn Die In 'Suicide Squad 2'? James Gunn Reveals Two 'Teary-Eyed' Deaths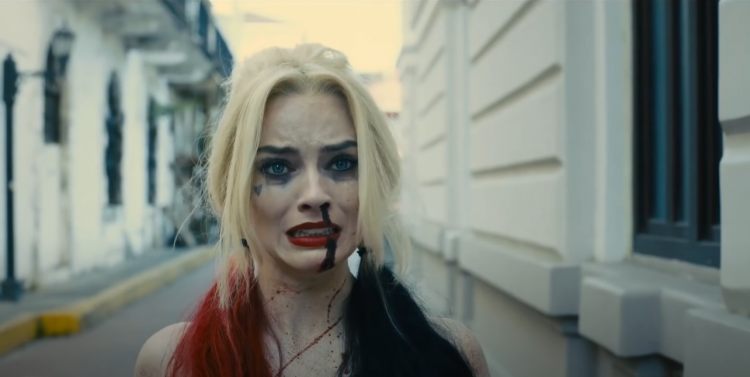 In a recently uploaded video entitled "THE SUICIDE SQUAD - It's A Suicide Mission Featurette," James Gunn reveals two character deaths in "THE SUICIDE SQUAD." Fans are worried if one of them is going to be Harley Quinn.
James Gunn previously said that he was given the freedom to add or remove any characters he wants in his upcoming movie. But Warner Bros. made it clear that Margot Robbie should return as Harley Quinn.
Although Margot Robbie's Harley Quinn seems like a staple in the DC movie universe, this does not mean she is immune to being one of the possible deaths. Thus, Gunn is adamant that no one is safe in "THE SUICIDE SQUAD."
In the previously mentioned video, James Gunn poked fun at the possibility of Harley Quinn dying in the upcoming movie. "They did say you can kill whoever you want," James Gunn says in the video.
James Gunn added, "A lot of people think I'm going to kill Harley. You know, who knows?" Although James Gunn was pushing possible deaths left and right, Gunn actually reveals that the coming deaths are pretty hard to deal with.
In a previous interview, James Gunn revealed that he himself got emotional over two specific deaths.
"There's two characters in particular that when they die, I still get teary-eyed every time I watch the movie. It still really kills me," James Gunn expressed.
Although he did not specify who will die, fans speculate that Harley Quinn is one of them since Margot Robbie has already played the character in three movies. Even Margot Robbie herself said that she needs a "break" from playing Harley Quinn as the character has a lot of physical scenes.
Regardless of Harley Quinn dies or not, "THE SUICIDE SQUAD" is gearing up to be an amazing movie and with James Gunn at the helm, it surely seems to be one of the best Warner Bros. movies releasing this year.
© 2023 Korea Portal, All rights reserved. Do not reproduce without permission.
Tags:
US
,
US news
,
US updates
,
US Entertainment
,
Warner Bros.
,
Warner Bros. Pictures
,
Warner Bros. updates
,
Warner Bros. news
,
Warner Bros. THE SUICIDE SQUAD
,
james gunn
,
James Gunn news
,
James Gunn updates
,
James Gunn movie
,
James Gunn THE SUICIDE SQUAD
,
THE SUICIDE SQUAD James Gunn
,
THE SUICIDE SQUAD
,
THE SUICIDE SQUAD news
,
THE SUICIDE SQUAD updates
,
THE SUICIDE SQUAD Harley Quinn
,
Harley Quinn
,
Margot Robbie Harley Quinn
,
Suicide Squad Harley Quinn
,
Margot Robbie
,
Margot Robbie news
,
Margot Robbie updates
,
Harley Quinn Margot Robbie