'Come Back to AOA': Netizens Apologize To Jimin After Dispatch's Text Log Revelations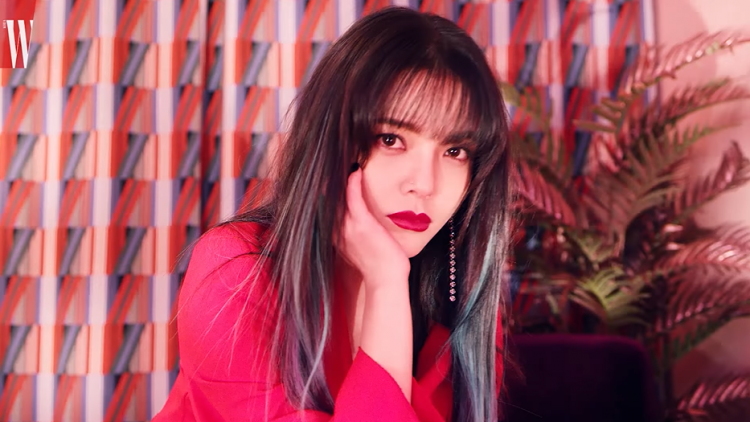 Yesterday, South Korean news site Dispatch revealed a transcript of messages shared between AOA's Jimin and Mina in relation to the bullying scandal which ensued between the two.
Upon the revelation of the transcript, it can be deduced that Jimin and Mina were in fact on good terms with each other prior to the accusation.
The chat log transcript suggests that Mina attended the funeral of Jimin's father on April 4th. According to the transcript revealed by Dispatch, Jimin apologized to Mina and with the latter even texting the former saying, "..don't get hurt anymore. Let's stay healthy. Thank you unnie [older sister] for hugging me."
Furthermore, the transcript of the chat log also showed that since the funeral, Jimin called Mina from time to time trying to check up on her member.
Due to this, numerous netizens flooded AOA Jimin's Instagram account with apologies for hating on her without knowing the entire story. Many fans also expressed their support towards the former AOA leader. Here are some of the comments left by fans and netizens on Jimin's personal Instagram account.
"you were having a lot of responsibilities and you made your group successful. You are talented and created many great songs . Sometimes, there [are] misunderstandings between the group. Being a leader isn't easy ️. We trust you."
"We love you!"
"you always be my Jimin baby please comeback ️️️️️"
"YOU ARE SO STRONG MY GIRL! ️️️️️"
"Stay strong Jimin. I hope you're alright."
"Aside of the fact i have absolutely slandered you in the past, i hope you're doing well jimin<3"
"Be strong! Elvis always with you "
"So some of y'all cares about her now after you found out that she didn't do anything woow impressive this is why people shouldn't judge someone by their attitude fr cos now she had to apologise for something she didn't do mina are you happy now always playing a victim you should feel bad for yourself tbh"
"Come back unnie we love you ️"
"Well well. It looks now the table is turned uhn?? Thank you Dispatch to exposed who is the real bullyer! Kwon Mina is a crazy b1tch who annoyed Jimin for months and months. I really hope she end her days in a Mental Institution."
What do you think about the issue? Share your thoughts with us!
© 2023 Korea Portal, All rights reserved. Do not reproduce without permission.