Is Andrew Garfield Really In "Spider-Man: No Way Home"? Actor Speaks Up On Rumors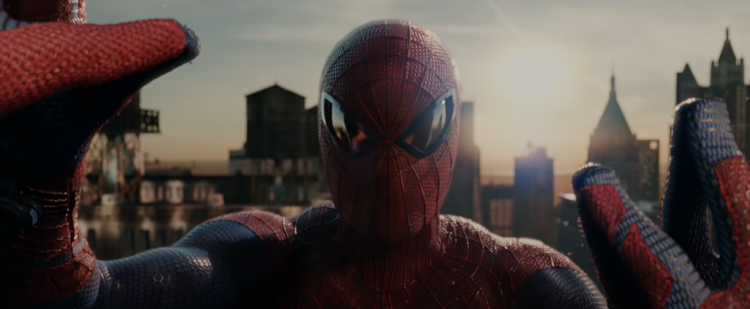 The trailer of "Spider-Man: No Way Home" showed the return of Alfred Molina's Doctor Octopus, Jamie Foxx's Electro, and many more. But fans are still waiting for Marvel to throw them a bone towards the appearance of the previous Spider-Men, Tobey Maguire and Andrew Garfield.
But in a recent interview, Andrew Garfield might have revealed whether or not he's in "Spider-Man: No Way Home."
Andrew Garfield previously denied any part in the upcoming MCU movie before and in a recent interview with Variety, the actor once again shared his thoughts towards fans who are steadfast in believing he will be "Spider-Man: No Way Home."
"I understand why people are freaking out about the concept because I'm a fan as well. You can't help but imagine scenes and moments of 'Oh, my God, how f-ing cool would it be if they did that?'" Garfield said. "It's important for me to say on the record that this is not something I'm aware I am involved in," Andrew Garfield expressed.
Garfield continued that he knows that he is not going to be able to say anything that will convince anyone that he doesn't know what's happening. No matter what he says, Garfield believes he is f***ed.
"It's either going to be really disappointing for people or it's going to be really exciting," the actor cryptically shared.
Notably, "Spider-Man: No Way Home" is revealed to be the largest adventure Spider-Man has ever been in, so far. Due to this, fans are not giving any ground towards Tobey Maguire and Andrew Garfield's appearances.
Only watching the movie will truly reveal if the two previous Spider-Men will make an appearance. Marvel and Sony's "Spider-Man: No Way Home" is slated to arrive in theaters on the 17th of December.
Stay tuned for more updates on Marvel and Sony's "Spider-Man: No Way Home"!
© 2023 Korea Portal, All rights reserved. Do not reproduce without permission.
Tags:
US
,
US news
,
US updates
,
Marvel
,
Marvel News
,
Marvel updates
,
Marvel films
,
Marvel movies
,
Marvel Cinematic Universe
,
Marvel Cinematic Universe news
,
Marvel Cinematic Universe updates
,
Marvel Cinematic Universe films
,
Marvel Cinematic Universe movies
,
Sony
,
Sony news
,
Sony updates
,
Sony films
,
Sony movies
,
Sony Pictures
,
Spider-Man
,
Spider-Man: No Way Home
,
Spider-Man news
,
Spider-Man updates
,
Spider-Man: No Way Home news
,
Spider-Man: No Way Home updates
,
Spider-Man Andrew Garfield
,
Andrew Garfield
,
Andrew Garfield news
,
Andrew Garfield updates