'Black Widow' Falls As 'Escape From Mogadishu' Replaces It As Korea's 2021 Biggest Hit!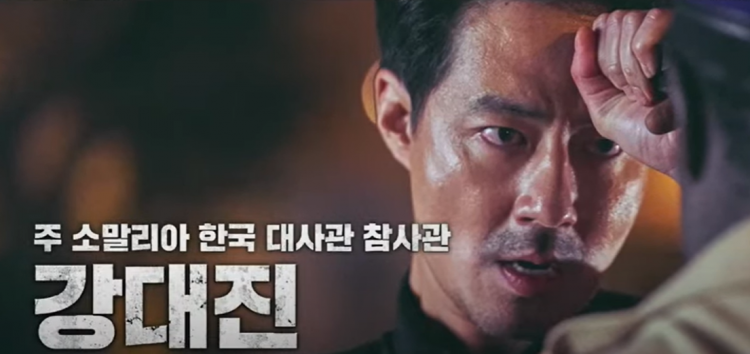 Domestic movies shine bright in Korea as a local film overcomes a global blockbuster!
As of writing this article on the 29th of August, Jo In Sung's latest film entitled "Escape from Mogadishu" has been officially confirmed to have turned into this year's most popular hit at the box office of Korea, to the delight of its fans!
"Escape from Mogadishu," which is based on actual events, is a movie about the life-and-death-stakes escape of South Korean and North Korean embassy workers that were stranded during the Somali Civil War.
"Escape from Mogadishu" is directed by Ryu Seung Wan, who has also directed "The Unjust," "The Battleship Island," "Veteran," and "The Berlin File."
Just today, the Korean Film Council has gone on to announce that as of the 28th of August, "Escape from Mogadishu" has gone on to record a total of 2,993,515 moviegoers. The film has overtaken Marvel's "Black Widow" to turn into South Korea's No. 1 box office hit this year.
Adding to this, the film "Escape from Mogadishu" has, at present, gotten the highest number of moviegoers of any Korean film since "Deliver Us from Evil," which was dropped in the August of 2020.
Moreover, "Escape from Mogadishu" has gotten a huge amount of box-office success that it turned into the first Korean film of this year to go beyond 2 million movie viewers.
Furthermore, the milestone that "Escape from Mogadishu" is a huge deal as it must be considered that the South Korean government, at present, has placed the greater Seoul area under the most strict level of social distancing guidelines.
Congratulations to Ryu Seung Wan alongside the cast and crew of the movie "Escape from Mogadishu" for the amazing milestone!
Stay tuned for more details regarding films and dramas in the Korean entertainment industry!
© 2022 Korea Portal, All rights reserved. Do not reproduce without permission.
Tags:
kwave
,
kwave news
,
kwave updates
,
kmovie
,
kmovie news
,
kmovie updates
,
the Korean Film Council
,
Escape from Mogadishu
,
Escape from Mogadishu news
,
Escape from Mogadishu updates
,
Marvel
,
Marvel Black Widow
,
black widow
,
Ryu Seung Wan
,
Ryu Seung Wan news
,
Ryu Seung Wan updates
,
Ryu Seung Wan film
,
Ryu Seung Wan movie