'Black Widow' Star, Scarlett Johansson, Suing Disney Due To Breach Of Contract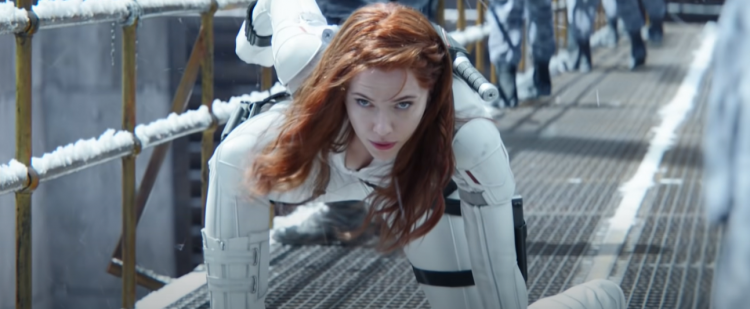 Scarlett Johansson has reportedly filed a lawsuit against Disney, alleging that Disney has breached her contract by releasing "Black Widow" on Disney's streaming service, Disney+.
Notably, "Black Widow" dropped both in theaters and on Disney+, and thus, the lawsuit noted that Disney broke the agreement made between Scarlett Johansson and the company. As per reports, the lawsuit stated that Scarlett Johansson agreed that her salary for the movie would be mostly on the money garnered from the movie's box office take.
"To maximize these receipts, and thereby protect her financial interests, Ms. Johansson extracted a promise from Marvel that the release of the picture would be a 'theatrical release,'" the lawsuit claimed. This means that Disney did not agree to release the movie on Disney+.
"There is no merit whatsoever to this filing and that the suit is especially sad and distressing in its callous disregard for the horrific and prolonged global effects of the COVID-19 pandemic," a representative from Disney responded.
"Disney has fully complied with Ms. Johansson's contract and furthermore, the release of 'Black Widow' on Disney+ with Premiere Access has significantly enhanced her ability to earn additional compensation on top of the $20 million (23 billion KRW) she has received to date," a Disney spokesperson went on to add.
To the shock of most fans, the lawsuit represents an important part of the pandemic in Hollywood. Streaming is the go-to place for recent releases due to the pandemic, after all.
Notably, other studios have also done same-day streaming and theatrical releases, the "Black Widow" lawsuit garners more attention as Marvel is the biggest brand in Hollywood, raking in approximately $23 billion (26 trillion KRW) at the global box office since 2008.
Fans are hoping that Scarlett Johansson and Disney will find an agreement regarding the status of the lawsuit very soon.
Stay tuned for more details!
© 2023 Korea Portal, All rights reserved. Do not reproduce without permission.
Tags:
US
,
US news
,
US Entertainment
,
scarlett johansson
,
Scarlett Johansson news
,
Scarlett Johansson updates
,
Scarlett Johansson suing Disney
,
Disney
,
Disney news
,
disney updates
,
Black Widow Movie
,
black widow
,
Marvel
,
Marvel News
,
Marvel updates
,
mcu
,
Marvel Cinematic Universe
,
Marvel Cinematic Universe news
,
Marvel Cinematic Universe updates