Willem Dafoe Sheds Some Light If Whether He Is In 'Spider-Man: No Way Home'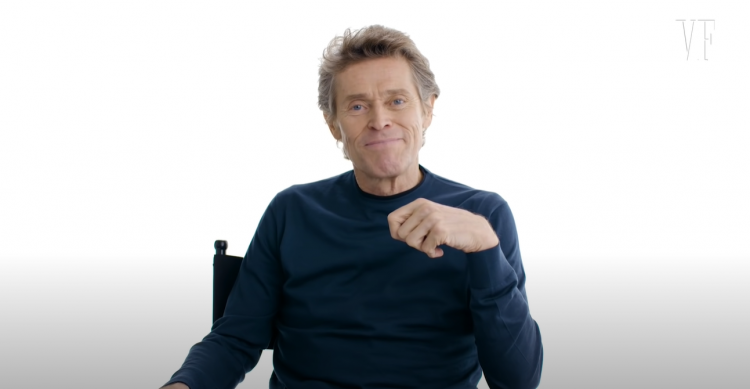 Notably, there are still no updates or confirmations from both Marvel Studios and Sony regarding Jon Watts and Tom Holland's highly-anticipated blockbuster movie, "Spider-Man: No Way Home."
This was recently noted as Willem Dafoe was asked regarding his possible return as Green Goblin in Marvel's upcoming film "Spider-Man: No Way Home."
But the upcoming Marvel movie has been plagued with a plethora of rumors and one of the rumors being that of previous Spider-Man incarnations making appearances, that of Tobey Maguire and Andrew Garfield.
But beyond seeing Tobey Maguire and Andrew Garfield again take up their mantles as Marvel superheroes, fans are also hoping to see their respective villains joining the Marvel Cinematic Universe.
As per previous reports, there are a handful of actors from the Sam Raimi Spider-Man trilogy and "The Amazing Spider-Man" movies who are supposedly making their return in "Spider-Man: No Way Home."
Most notable and expected is Green Goblin, played wonderfully by Willem Dafoe. Fans have even regarded Dafoe's character as the main antagonist of Marvel's "Spider-Man: No Way Home."
Recently, The Wrap went on to ask Willem Dafoe if he truly is in the upcoming Marvel film. To the frustration of fans, Willen Dafoe expresses that it is best for people to talk about a film when it has already been released in the public eye.
"I got lots of stuff happening now. And, you know, I always feel like when a film comes out, that's when it's time to talk about it," Willem Dafoe commented.
Although somewhat cryptic, Willem Dafoe's straight-to-the-point response is the best way to answer the question. The more things are revealed for the upcoming Marvel film, the more fans will not enjoy the movie once it is finally released.
Only time will tell what Marvel and Sony truly have planned for "Spider-Man: No Way Home."
© 2023 Korea Portal, All rights reserved. Do not reproduce without permission.
Tags:
US
,
US news
,
US updates
,
Marvel
,
Marvel News
,
Marvel updates
,
Sony
,
Sony news
,
Sony updates
,
Disney
,
Disney news
,
disney updates
,
mcu
,
MCU news
,
MCU updates
,
Marvel Cinematic Universe
,
Marvel Cinematic Universe news
,
Marvel Cinematic Universe updates
,
Spider-Man: No Way Home
,
Spider-Man: No Way Home news
,
Spider-Man: No Way Home updates
,
Willem Dafoe Spider-Man: No Way Home
,
Spider-Man: No Way Home Willem Dafoe
,
Willem Dafoe
,
Willem Dafoe news
,
Willem Dafoe updates
,
The Wrap
,
The Wrap Willem Dafoe
,
Willem Dafoe The Wrap