Kirsten Dunst, Andrew Garfield, & More In LA, Speculations On 'Spider-Man: No Way Home' Rises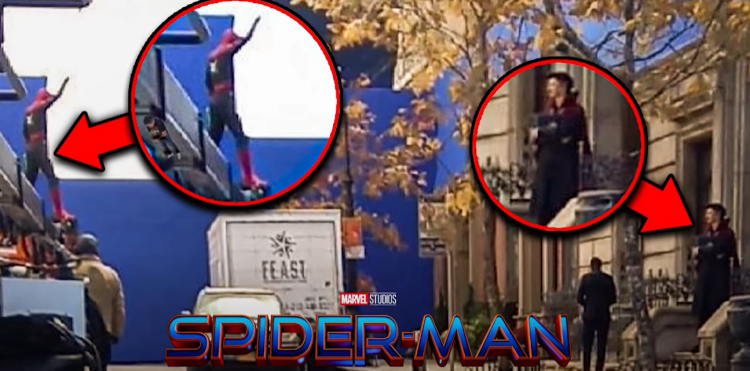 Recently, photos of actors Kirsten Dunst and Andrew Garfield have added more speculations for the upcoming film "Spider-Man: No Way Home."
Notably, Marvel Studios and Sony have both released very little information regarding the third Spider-Man solo movie that stars Tom Holland's Peter Parker. Thus, fans have only rumors and 'leaks' to depend on regarding information about the upcoming movie.
Notably, aside from the original Spider-Man cast, Benedict Cumberbatch will reprise his role as Doctor Strange.
At present, the "Spider-Man: No Way Home" cast is rumored to be filled to the brim. As most may know, Alfred Molina has previously confirmed that he will reprise his role in Spider-Man 2's as Doc Ock and Jamie Foxx coming back as Electro after his stint in "The Amazing Spider-Man 2."
The main rumors that have been circulating, though, are that of Andrew Garfield and Tobey Maguire returning as Spider-Man or in this case, Spider-Men. Adding to this, Emma Stone and Kirsten Dunst are supposedly set to return as well.
Adding more fuel to the fire is that previous villains such as Green Goblin, Sandman, Lizard, and Rhino might return alongside Charlie Cox (previously Daredevil) taking his role as Daredevil's alter ego, Matt Murdock.
Regarding Kirsten Dunst and Andrew Garfield though, the two have been spotted in LA in a series of photos that are now viral on Twitter.
Moreover, the photos were taken days apart. Tom Holland was last seen on the 3rd of August, while Kirsten Dunst was taken from the 30th of July. Some fans have been noting that this may just be a coincidence in itself. But who knows? Maybe Disney and Marvel are just being crafty.
Just recently, it was revealed as per photos that Doctor Strange will be appearing in "Spider-Man: No Way Home."
Stay tuned for more details regarding "Spider-Man: No Way Home"!
© 2023 Korea Portal, All rights reserved. Do not reproduce without permission.
Tags:
US
,
US news
,
US updates
,
US Entertainment
,
Disney
,
Disney news
,
disney updates
,
Disney Films
,
Disney movies
,
Marvel
,
Marvel News
,
Marvel updates
,
Marvel films
,
Marvel movies
,
mcu
,
MCU news
,
MCU updates
,
Marvel Cinematic Universe
,
Marvel Cinematic Universe news
,
Marvel Cinematic Universe updates
,
Spider-Man
,
Spider-Man news
,
Spider-Man updates
,
Spider-Man: No Way Home
,
Spider-Man: No Way Home
,
Kirsten Dunst
,
Andrew Garfield
,
Tom Holland