LOONA Joins BLACKPINK & Red Velvet, Reaching A Milestone Only Elite K-Pop Groups Have Achieved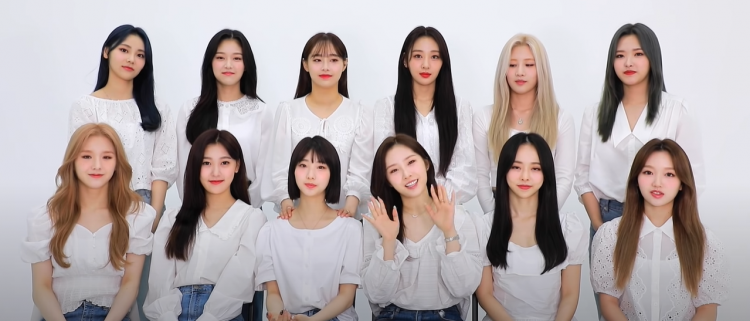 Orbits all over the world celebrate as their favorite K-pop group, Blockberry Creative's LOONA, was able to reach a milestone only a few other K-pop groups have reached before.
As of writing this article, on the 28th of June, LOONA had a successful comeback, dropping their latest mini-album entitled "&." Right after its release, LOONA was able to enter the iTunes chart and went on to rank among other prominent K-pop groups.
Following a day after its release, on the 29th of June, LOONA's latest mini-album "&" has gone on to place #1 on the "iTunes Album Chart" in 31 countries all over the world. A whopping 31 regions were thoroughly enjoying LOONA's latest album as it so quickly rose in the chart.
Moreover, LOONA's mini-album made its debut on the US iTunes Album chart at the number 2 spot. The mini-album also went on to peak at 2nd place as well on the "iTunes Album Chart" of the UK.
To add to this, LOONA's "&" went on to take 1st place on the worldwide "iTunes Album chart," overcoming a plethora of other popular artists. This means that this is LOONA's fourth album to be number one on the aforementioned chart.
Prior to this, LOONA went on to rank #1 on the global chart with their three albums "12:00," "X X," and "#."
Since Blockberry Creative's LOONA now has four albums that have topped the "Worldwide iTunes Album chart," the K-pop girl group is now the 4th generation K-pop girl group to have ranked the most #1s on the platform!
Furthermore, LOONA has become the third K-pop girl group ever to have four albums to make their debut on the global chart on the #1 spot! The other female K-pop groups? YG Entertainment's BLACKPINK and SM Entertainment's Red Velvet.
YG Entertainment's BLACKPINK was able to achieve this feat with their albums "SQUARE UP," "Kill This Love," and "The Album."
For Red Velvet, their albums that ranked amazingly well on the worldwide iTunes Album chart are "Summer Magic," "The ReVe Festival: Day 1," "The ReVe Festival: Day 2," and "The ReVe Festival: Finale." This does not even include Irene and Seulgi's "Monster," which also debuted number 1.
Congratulations to LOONA for this incredible feat!
© 2022 Korea Portal, All rights reserved. Do not reproduce without permission.
Tags:
iTunes
,
iTunes chart
,
global iTunes chart
,
LOONA global iTunes chart
,
global iTunes chart LOONA
,
kwave
,
kwave news
,
kwave updates
,
Kpop
,
kpop news
,
Kpop updates
,
Blockberry Creative
,
Blockberry Creative news
,
Blockberry Creative updates
,
Blockberry Creative LOONA
,
Loona
,
LOONA News
,
LOONA updates
,
Blockberry Creative artists
,
Blockberry Creative LOONA comeback
,
LOONA Comeback
,
LOONA latest album
,
LOONA latest song
,
LOONA milestone
,
Loona
,
@
,
4th gen kpop
,
iTunes Album Chart
,
Worldwide iTunes Album chart
,
LOONA Worldwide iTunes Album chart
,
Worldwide iTunes Album chart LOONA
,
LOONA 12:00
,
12:00
,
LOONA X X
,
X X
,
Loona
,
@