LOONA, EVERGLOW, & DREAMCATCHER, K-Pop Girl Groups Who Are Even More Acclaimed Internationally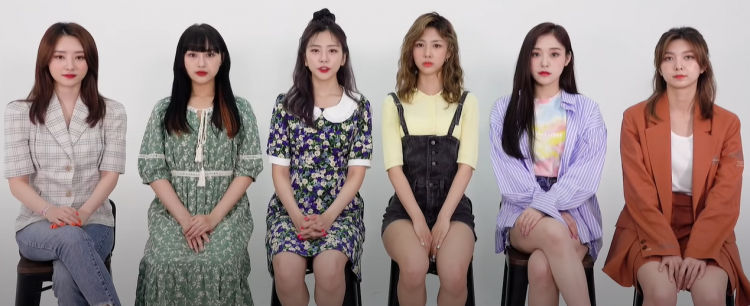 K-pop is currently one of the most popular music genres all throughout the world. Initially booming in its country of origin, South Korea, K-Pop has gone on to breach the musical waves overseas.
At times, some entertainment agencies would deliberately promote overseas due to getting more revenue or simply because their K-pop groups are just more popular there compared to South Korea.
With that, here are the three K-pop girl groups who are noted to be more popular internationally:
Dreamcatcher Company's DREAMCATCHER
If you ask a regular K-pop fan on which K-pop group is one of the most underrated, most of them would answer DREAMCATCHER. Their music genre tilts towards a pop-rock fusion which is a breath of fresh air to the strong pop vibe in most K-pop bands.
Notably, DREAMCATCHER is the first-ever K-pop group to perform in the Primavera Sound festival in Barcelona, Spain, which is a popular festival outside of Korea. Thus, it is speculated that DREAMCATCHER has a lot of fans overseas.
Blockberry Creative's LOONA
Although LOONA is gaining a lot of steam in South Korea, a lot of their fans are also from outside the country. Local and international love Loona as they debuted initially with sub-units then eventually morphing together as a group.
Yuehua Entertainment's EVERGLOW
EVERGLOW made their debut in 2019 and since then, the K-pop girl group has been garnering more and more attention due to their fierce concept and amazing performance value.
Their success in South Korea should not be discounted but EVERGLOW's international fans are just more vast. EVERGLOW mostly gets a plethora of views when they drop a comeback and a lot of those views are from international fans.
Just because a K-pop group is listed above does not mean that they have a few fans in South Korea. They just have an overwhelming amount of fans overseas as well.
© 2023 Korea Portal, All rights reserved. Do not reproduce without permission.
Tags:
kwave
,
kwave news
,
kwave updates
,
Kpop
,
kpop news
,
Kpop updates
,
KPOP GIRL GROUPS
,
female kpop groups
,
Blockberry Creative
,
Blockberry Creative LOONA
,
Blockberry Creative LOONA news
,
Blockberry Creative news
,
Blockberry Creative updates
,
Blockberry Creative LOONA updates
,
Loona
,
LOONA News
,
LOONA updates
,
Dreamcatcher Company
,
Dreamcatcher Company news
,
Dreamcatcher Company updates
,
Dreamcatcher Company DREAMCATCHER
,
Dreamcatcher Company DREAMCATCHER news
,
Dreamcatcher Company DREAMCATCHER updates
,
dreamcatcher
,
DREAMCATCHER news
,
DREAMCATCHER updates
,
yuehua entertainment
,
yuehua entertainment news
,
yuehua entertainment updates
,
Yuehua Entertainment EVERGLOW
,
Yuehua Entertainment EVERGLOW updates
,
Yuehua Entertainment EVERGLOW news
,
EVERGLOW
,
EVERGLOW news
,
EVERGLOW updates