Ahead Of aespa's Success, EXO, Red Velvet, NCT, & Other SM Artist Will Receive AI Counterparts!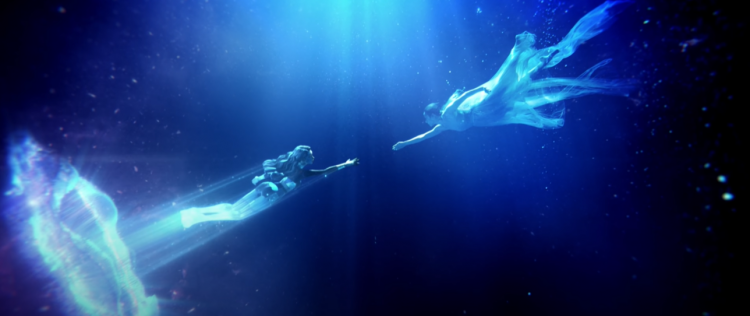 "I believe digital avatars have ushered in the era of the robots, culture and science should join forces to create content that goes beyond our imagination," Lee Soo Man revealed to students of KAIST.
It has been years now since SM Entertainment began dabbling in AI. Four years ago in 2017, SM Entertainment revealed for the first time their AI assistant service helper that uses the voices of SM artists such as Red Velvet's Irene and NCT's Taeyong.
Technically SM Entertainment's version of Amazon's "Alexa."
Currently, SM Entertainment is doing new research on a project collab with one of South Korea's most reputable STEM universities, the Korea Advanced Institute of Science and Technology, known also as KAIST, so that they can move towards an AI future.
At present, SM Entertainment's most popular project into AI is their popular K-pop girl group, aespa. The 4th generation K-pop girl group has 4 human members which are paired up with four computer-generated avatars who are considered AI.
As of writing this article, Lee Soo Man (the founder of SM Entertainment) and his nephew, Lee Sung Soo (the current CEO), began a new partnership with KAIST. The two made SM Entertainment officially become partners with the university as SM Entertainment and KAIST will both do a thorough research project for SM Entertainment's "metaverse" concept.
SM Entertainment and KAIST will work together in fields such as artificial intelligence, robotics, and "Culture Technology." "Culture Technology," is a system used to promote the K-Pop industry and culture globally. An example would be SM Entertainment's NCT.
Lee Kwang Hyung (President of KAIST ) expressed that he hopes the combination of SM's cultural imagination and KAIST's technological prowess would bear fruitful results, contributing to the growth of the entertainment and engineering technology industry.
The eventual goal of this project between SM Entertainment and KAIST will reportedly watch over the creation of avatars for the other SM Entertainment artists such as EXO, Red Velvet, Super Junior, and Girls' Generation.
© 2023 Korea Portal, All rights reserved. Do not reproduce without permission.
Tags:
the Korea Advanced Institute of Science and Technology
,
KAIST
,
the Korea Advanced Institute of Science and Technology and SM Entertainment
,
SM Entertainment and the Korea Advanced Institute of Science and Technology
,
SM Entertainment and KAIST
,
KAIST and SM Entertainment
,
SM
,
SM artists
,
SM Entertainment
,
SM Entertainment artists
,
SM Entertainment news
,
SM Entertainment update
,
SM Entertainment SMTOWN
,
SMTOWN
,
SM Entertainment aespa
,
SM Entertainment aespa news
,
SM Entertainment aespa updates
,
SMTOWN news
,
SMTOWN updates
,
aespa
,
aespa news
,
aespa updates
,
Red Velvet
,
Girls' Generation
,
Super Junior
,
EXO
,
NCT