TWICE's Tzuyu, BLACKPINK's Lisa, IU, & More, Most Searched Female K-Pop Stars In 2021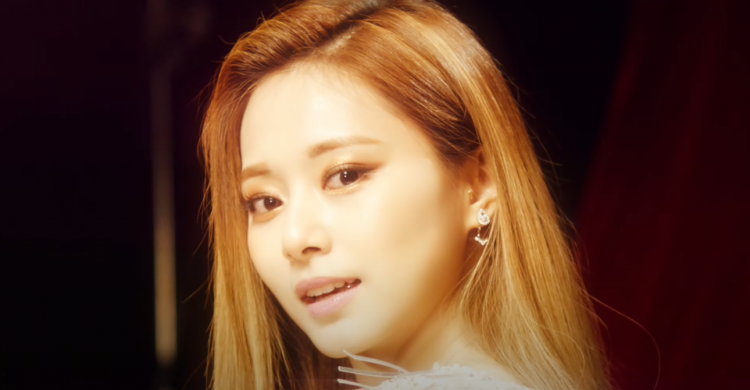 The K-pop industry has been thriving through the years due to the fact that K-pop is currently one of the most popular music genres to date. With this, the fame that K-pop idols, artists, and groups receive has risen to an all-time high.
Thus, dedicated fans have created social media accounts such as Twitter's Kpop Idol Charts. This chart reports the popularity of a K-pop idol every 6 months, or mid-year. The data is based on Google searches from all over the world.
Since it's the end of June, this means that the first half of the 2021 list for Kpop Idol Charts has been collated. With that, here are the most popular female K-pop artists in the first half of 2021:
#40. Jang Wonyoung, former IZ*ONE member
#39. Naeun of April
#38. Nana
#37. Goo Hara
#36. Chungha
#35. BoA
#34. Wendy of Red Velvet
#33. Sunmi
#32. Kim Sejeong
#31. Somi
#30. Seulgi of Red Velvet
#29. Miyawaki Sakura, former IZ*ONE member
#28. Hyeri of Girl's Day
#27. Yeri of Red Velvet
#26. Joy of Red Velvet
#25. Chaeyoung of TWICE
#24. Jeongyeon of TWICE
#23. Dahyun of TWICE
#22. Yeji of ITZY
#21. Jihyo of TWICE
#20. Sulli of f(x)
#19. Ryujin of ITZY
#18. Mina of TWICE
#17. HyunA
#16. Nayeon of TWICE
#15. Hwasa of MAMAMOO
#14. Yoona of Girls' Generation (also known as SNSD)
#13. CL
#12. Momo of TWICE
#11. Sana of TWICE
#10. Taeyeon of Girls' Generation (also known as SNSD)
#9. Nancy of MOMOLAND
#8. Tzuyu of TWICE
#7. Irene of Red Velvet
#6. Suzy
#3. IU
#2. Jennie of BLACKPINK
Among the top 40, did your favorite female K-pop idol make the list?
Notably, a handful of rookie artists were not able to make it to the list. Hopefully, the 2nd half of 2021 will feature more rookie idols.
The 2nd half of 2021 will officially start tomorrow, as of writing this article. Six more months until the ranking gets updated at the end of 2021.
Congratulations to the female K-pop artists who made the top 40!
© 2023 Korea Portal, All rights reserved. Do not reproduce without permission.
Tags:
kwave
,
kwave news
,
kwave updates
,
Kpop
,
kpop news
,
Kpop updates
,
Most Searched Female K-Pop idols
,
Most Searched K-Pop idols
,
Most Searched K-Pop idols 2021
,
Most Searched female K-Pop idols 2021
,
IZ*ONE Wonyoung
,
Wonyoung
,
April Naeun
,
Naeun
,
Nana
,
Goo Hara
,
Chungha
,
BoA
,
Red Velvet Wendy
,
Wendy
,
Sunmi
,
Kim Sejeong
,
Sejeong
,
Jan Wonyoung
,
IZ*ONE Sakura
,
IZ*ONE Miyawaka Sakura
,
Sakura
,
Miyawaka Sakura
,
IZ*ONE Jang Wonyoung
,
Jang Wonyoung
,
Somi
,
red velvet seulgi
,
Seulgi
,
Girl's Day Hyeri
,
Hyeri
,
Red Velvet Yeri
,
Yeri
,
Red Velvet Joy
,
Joy
,
TWICE Chaeyoung
,
Chaeyoung
,
TWICE Jeongyeon
,
Jeongyeon
,
TWICE Dahyun
,
Dahyun
,
ITZY Yeji
,
yeji
,
twice jihyo
,
Jihyo
,
f(x) Sulli
,
Sulli
,
ITZY Ryujin
,
Ryujin
,
TWICE Mina
,
Mina
,
Hyuna
,
TWICE Nayeon
,
Nayeon
,
MAMAMOO Hwasa
,
Hwasa
,
Girls' Generation Yoona
,
SNSD Yoona
,
Yoona
,
CL
,
TWICE Momo
,
Momo
,
TWICE Sana
,
Sana
,
girls generation taeyeon
,
Taeyeon
,
momoland nancy
,
Nancy
,
Twice Tzuyu
,
Tzuyu
,
Red Velvet Irene
,
Irene
,
Suzy
,
blackpink jisoo
,
Jisoo
,
blackpink rose
,
Rose
,
blackpink jennie
,
Jennie
,
IU
,
blackpink lisa
,
Lisa
,
BLACKPINK
,
Red Velvet
,
TWICE
,
Momoland
,
Girls' Generation
,
SNSD
,
Mamamoo
,
f(x)
,
ITZY
,
Girl's Day
,
IZ*ONE
,
APRIL