'Next Level' Brand Power: aespa Dominates, Only One TWICE Member Enters Top 10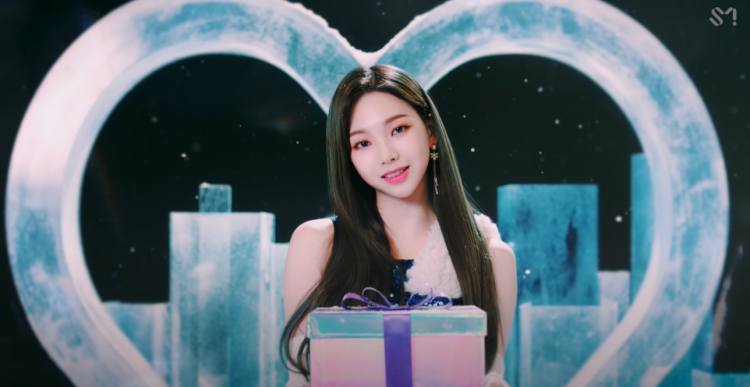 This month's individual girl group brand rankings are here and the results are interesting.
With an astounding 331.13% increase in her brand reputation index, aespa's leader and rapper Karina took the first spot for the June individual girl group brand rankings. Such ranking was highly expected as aespa is hitting it big in South Korean music charts. Additionally, Karina has also made headlines for her surreal beauty that surpass standards. Most fans compare her visual to that of a real AI, even better.
Aside from Karina, all three remaining members, Winter, Giselle, and Ningning also made it to the top 10. Winter placed fourth while Giselle and Ningning ranked 5th and 7th, respectively. aespa member's individual brand rankings just show their "Next Level" brand power. It is also a great indicator that we can expect more from the monster girl group in the making.
On the other hand, BLACKPINK Jennie retains her second spot with a brand reputation index of 3,621,009 while Oh My Girl Arin took the third spot with 3,440,350 index points.
Meanwhile, only one TWICE member took home a spot in the top 10. TWICE Joengyeon placed sixth after her return to activities for the group's summer comeback with, "Alcohol-Free."
Completing the top 10 are Brave Girls Minyoung and Eunji as well as BLACKPINK Rosé at 8th, 9th, and 10th place, respectively.
Here are the top 20 individual girl group members for the month of June:
#1 aespa Karina
#2 BLACKPINK Jennie
#3 Oh My Girl Arin
#4 aespa Winter
#5 aespa Giselle
#6 TWICE Jeongyeon
#7 aespa Ningning
#8 Brave Girls Minyoung
#9 Brave Girls Eunji
#10 BLACKPINK Rosé
#11 Brave Girls Yujeong
#12 LOONA's Chuu
#13 Oh My Girl YooA
#14 Brave Girls Yuna
#15 MAMAMOO Wheein
#16 Red Velvet Joy
#17 TWICE Mina
#18 Girls' Generation YoonA
#19 BLACKPINK Jisoo
#20 Oh My Girl Jiho
© 2023 Korea Portal, All rights reserved. Do not reproduce without permission.
Tags:
aespa
,
TWICE
,
BLACKPINK
,
Oh My Girl
,
karina
,
aespa Karina
,
aespa Winter
,
aespa Giselle
,
aespa NingNing
,
Jennie
,
Brave Girls
,
Girl Group
,
K-pop
,
K-wave