Stunning Outside & In: Red Velvet's Joy Opens Up On The Importance Of Fans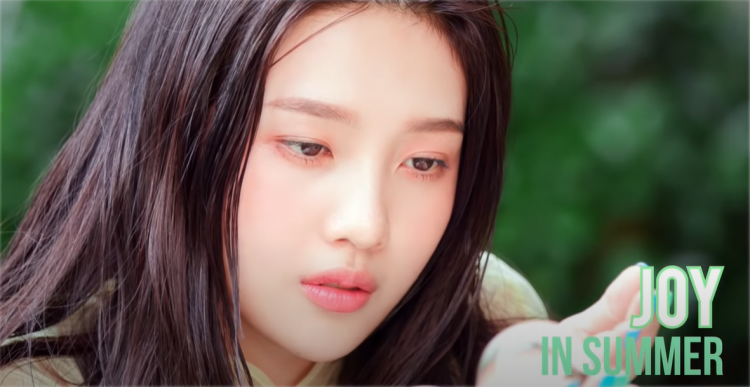 Previously in May, Red Velvet's vocalist, Joy, released her solo remake album "Hello," signifying her solo debut to the delight of her personal fans and ReVeluvs (the fandom of Red Velvet). Joy's solo debut was successful as she garnered a multitude of laurels and even topped multiple charts.
Recently, Red Velvet's Joy was featured in a photo shoot and interview with Singles magazine. Not only did she stun fans and ReVeluvs with her beauty, but her answers also melted their hearts.
In the Singles' photoshoot, Red Velvet's Joy flexed her natural beauty as she was using The Body Shop, an English beauty brand. Following the shoot, Joy expressed her thoughts on the importance of her fans and the significance of her remake album, "Hello."
Red Velvet's Joy expressed, "Similar to how I received strength from the lyrics and melody, I hoped even more people would feel these emotions from 'Hello'. I wanted to express my feelings about the moments and people that are actually precious once you realize it although they pass by without much thought."
To add to that, Joy says that for over three months, she only focused on working on her album, "Hello." Joy has discussed the hairstyle, makeup, and outfit concept for every song with her visual team.
In addition, Red Velvet's Joy explained that her source of strength to prepare something to bring out to this world is her personal fans and ReVeluvs. Even now, after successfully wrapping up her first solo album, she is continuously planning new activities rather than taking a break.
Adorably, Joy started to shed tears while she read messages from her personal fans and ReVelivs in a V LIVE broadcast. Joy remarked, "I think my job is to show a variety of colors while continuously doing work that reciprocates the love and support sent by my fans."
Moving forward, for her future projects, Red Velvet's Joy said that the importance of her personal fans and ReVeluvs will always be a priority.
Are you a fan of Red Velvet's Joy? If so, anticipate her being the MC for SBS's show "Animal Farm," and her upcoming drama entitled "Just One Person."
© 2023 Korea Portal, All rights reserved. Do not reproduce without permission.
Tags:
Singles
,
Singles news
,
Singles updates
,
Singles Korea
,
Singles Korea news
,
Singles Korea updates
,
Joy Singles
,
Singles Joy
,
Joy Singles Korea
,
Singles Korea Joy
,
Red Velvet Joy Singles
,
Red Velvet Joy Singles Korea
,
Singles Red Velvet Joy
,
Singles Korea Red Velvet Joy
,
kwave
,
kwave news
,
kwave updates
,
Kpop
,
kpop news
,
Kpop updates
,
SM
,
SM artists
,
SM Entertainment
,
SM Entertainment news
,
SM Entertainment updates
,
SM Entertainment Red Velvet
,
SM Entertainment Red Velvet Joy
,
Red Velvet
,
Red Velvet News
,
Red Velvet Updates
,
Red Velvet Joy
,
Red Velvet Joy news
,
Red Velvet Joy updates
,
Joy
,
Joy news
,
Joy updates
,
Joy photoshoot
,
Joy interview
,
Red Velvet Joy photoshoot
,
Red Velvet Joy interview