Will TWICE Not Re-Sign With JYP? Netizens Share Their Worries For Next Year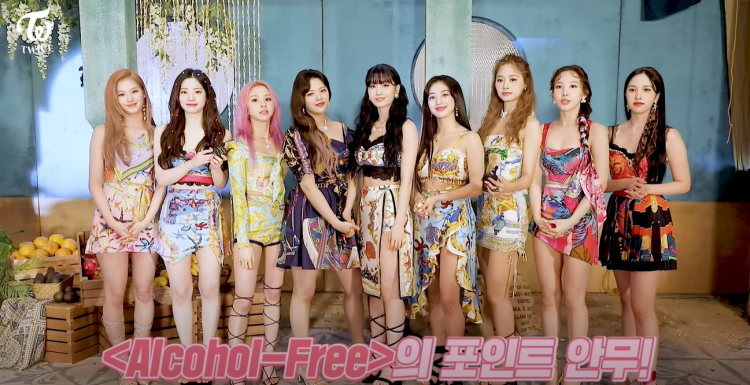 Can you imagine a world where the members of TWICE were incomplete? Or worse; a world where TWICE disbands? ONCEs, the fandom name of TWICE, share their recent worries as they are scared that TWICE might similarly suffer the same fate as GFRIEND.
JYP Entertainment's TWICE is currently one of the most famous Kpop girl groups in the world today. The 9-member female group is currently on top alongside BLACKPINK, Little Mix, Red Velvet, and other premiere girl groups in the industry.
TWICE made its debut 6 years ago in 2015. This means that next year, it will be TWICE's contract year. This means that the members of TWICE will decide if they will continue with JYP Entertainment to go their own way.
Due to this, a number of ONCEs have gathered online to discuss if they think TWICE will resign with JYP Entertainment or not.
Among a multitude of comments, the main thread came from a concerned netizen who noted, "I am not saying this with bad intentions but I feel that TWICE members do not want to promote anymore. They seem tired. The members of TWICE seem to be always under scrutiny by millions of people and are always criticized for everything they do. Also, the members' physical and mental health have decreased a lot. I feel like the members will not renew their contracts because they have money that they earned over the years and they have few years of experience already as well."
A few other comments that followed the thread were as follows:
"It would be bad for JYP because TWICE is so popular."
"I agree but TWICE members are more popular as a group and there isn't any specific member who has their own recognition outside the group. I feel they should stay together."
"No one member stands out so I think it's better for them to stick together."
"I do feel that the members do look tired."
"I definitely think they won't renew their contracts, they've been criticized so much for their singing and such."
"In one interview, they said they want to leave the entertainment industry when they're at their prime. Also, I feel Jeongyeon needs to recover more because of her disc."
"I feel like some members would renew the contract but some won't."
A plethora of K-pop groups who undergo their contract years has fallen to the "seven-year curse" in K-pop. The curse dictates that on average, K-pop groups are likely to disband or lose members in their 7th year.
Hopefully, JYP Entertainment and the members of TWICE will have an agreement regarding the members' upcoming contract renewal.
© 2023 Korea Portal, All rights reserved. Do not reproduce without permission.
Tags:
Kpop
,
kpop news
,
Kpop updates
,
kwave
,
kwave news
,
kwave updates
,
JYP
,
JYP artists
,
JYP Entertainment
,
JYP Entertainment news
,
JYP Entertainment updates
,
JYP Entertainment TWICE
,
JYP Entertainment TWICE news
,
JYP Entertainment TWICE updates
,
TWICE
,
TWICE news
,
TWICE Updates
,
TWICE contracts
,
TWICE members
,
TWICE renewal
,
TWICE and JYP
,
JYP and TWICE
,
TWICE and JYP Entertainment
,
JYP Entertainment and TWICE