BLINKs Are Elated As Rumors Of A BLACKPINK & Taylor Swift Collab Surface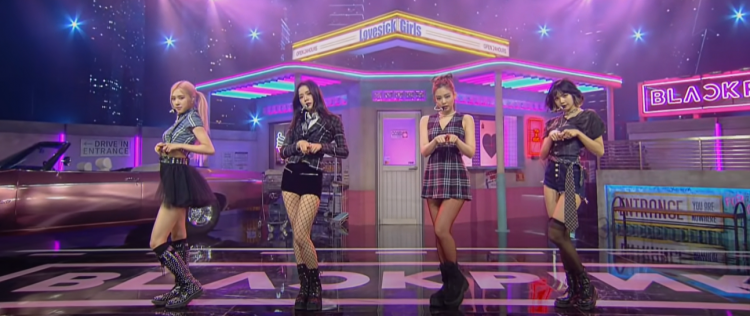 Previously, it was announced that for BLACKPINK's upcoming 5th anniversary in August, BLACKPINK will be working on a special project.
From this news, BLINKs became once again really excited as multiple possibilities are once again available for the BLACKPINK surprise which is entitled "4+1 PROJECT."
To further hype up the fans of BLACKPINK, YG Entertainment has already released a teaser for BLACKPINK's upcoming special project. On BLACKPINK's official Twitter account, a teaser poster was posted revealing only the title "4+1 PROJECT."
The mysterious "4+1 PROJECT" is very open-ended and is open to multiple interpretations from netizens and BLINKs. The teaser uses BLACKPINK's iconic font and a simple backdrop and color palette, only using BLACKPINK's distinct colors, Black and Pink.
Recently, it seems multiple rumors have sparked regarding BLACKPINK's special project.
Not long ago, it was noted that a BLACKPINK movie might happen, which is supposedly included in the "4+1 PROJECT." Beyond this, a collaboration might occur which will surely break the internet if it is confirmed.
New rumors recently set the internet by storm as BLACKPINK will allegedly take part in a collaboration with Taylor Swift herself. Thus, Swifties x BLINKs are hoping for the best.
Not long ago, sources from the online community connected dots which started the rumors that BLACKPINK and Taylor Swift were secretly doing a collaboration. Due to BLACKPINK's previous announcement, if it does come to fruition, the collaboration is going to be part of the "4+1 PROJECT" special project.
Notably, it was said that the unnamed insider also previously reported that BLACKPINK and Selena Gomez would do a collaboration. Lo and behold, "Ice Cream" was formed.
The main driving force that is pushing the rumor? It seems that a popular choreographer who works with YG Entertainment's BLACKPINK started following Taylor Swift on Instagram.
If Taylor Swift and BLACKPINK do release a collaboration, it will surely be one of the biggest releases of this year!
© 2023 Korea Portal, All rights reserved. Do not reproduce without permission.
Tags:
Taylor Swift
,
Taylor Swift News
,
Taylor Swift updates
,
BLACKPINK and Taylor Swift
,
Taylor Swift and BLACKPINK
,
kwave
,
kwave news
,
kwave updates
,
Kpop
,
kpop news
,
Kpop updates
,
YG
,
YG artists
,
YG Entertainment
,
YG Entertainment news
,
YG Entertainment updates
,
YG Entertainment BLACKPINK
,
YG Entertainment BLACKPINK news
,
YG Entertainment BLACKPINK updates
,
YG Entertainment BLACKPINK special project
,
BLACKPINK
,
Blackpink news
,
Blackpink updates
,
BLACKPINK special project
,
BLACKPINK 4+1 PROJECT
,
BLACKPINK collaboration
,
4+1 PROJECT
,
4+1 PROJECT news
,
4+1 PROJECT updates
,
Taylor Swift collaboration