Netizens Notice More Inconsistencies On APRIL's 2nd Statement Regarding Bullying Scandal With Lee Hyunjoo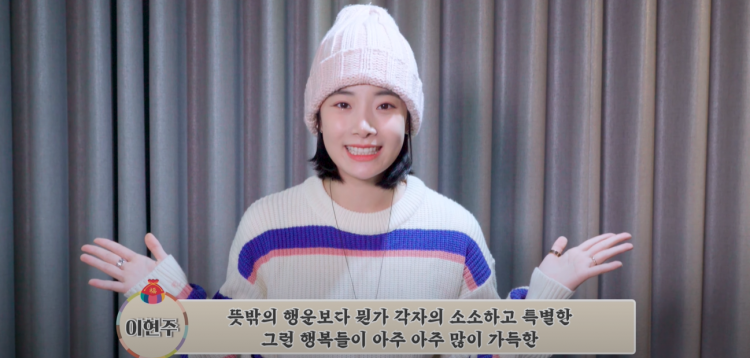 DSP Media's APRIL recently dropped the 2nd part of their exclusive interview for their allegations of bullying Lee Hyunjoo. Previously, the first part of APRIL's interview was noted to have inconsistencies and it seems as though the 2nd is not different.
Initially, the occasion that took place on APRIL's Yena's graduation 5 years ago in 2016 was the main reason for doubt from fans and netizens.
The occasion had a lot of fans of APRIL present due to the fact that it occurred right after APRIL's debut. As per the photographs that were taken by APRIL's fansite masters, it was seen that the members had personal phones with them.
Four years ago in 2017, APRIL had an interview that they were not allowed to have phones for the past 2 years at the time. But, the phones the girls were holding were notably not mp3 players with wifi, similar to an iPod.
Plus, the personal knick-knacks which designed the phones of APRIL's Naeun were hinting that the phone she was holding was in fact, personal.
Recently, APRIL's Chaewon said that APRIL did not own personal phones between the years 2015 and September of 2017. Chaewon even pointed out that Lee Hyunjoo out of nowhere began having a personal phone.
But among the photos that were connected to the 2nd part of the interview, one of them seems to have occurred on Chaewon's graduation in February of 2016. The photographs that were shown were 'proof' that the members of APRIL were all close.
But regardless, netizens and fans were able to swiftly do research. Fans were able to figure out that the photos were more likely from APRIL's Yena's graduation, not Chaewon's.
With keen eyes, netizens and fans saw that Chaewon wore a similar scarf and that the yellow flowers the APRIL member had were also similar. In the photo, Lee Hyunjoo had pink flowers, which were not present in the selfie photo which was with Chaewon.
Moreover, netizens and fans noted that during the actual graduation of APRIL's Chaewon, she was not wearing any scarf and that the flowers she held look really not the same.
To conclude their suspicions, netizens and fans exclaimed that the graduation was a public event that had press and fansite masters at the event. Thus, if there was any animosity, it would be difficult to spot.
© 2023 Korea Portal, All rights reserved. Do not reproduce without permission.
Tags:
kwave
,
kwave news
,
kwave updates
,
Kpop
,
kpop news
,
Kpop updates
,
DSP
,
DSP news
,
DSP updates
,
DSP Media
,
DSP Media news
,
DSP Media updates
,
DSP Media April
,
DSP Media April news
,
DSP Media April updates
,
APRIL
,
April news
,
April updates
,
lee hyunjoo
,
lee hyunjoo news
,
lee hyunjoo updates
,
Lee Hyunjoo bullied
,
Lee Hyunjoo bullied issue
,
Lee Hyunjoo bullied scandal
,
April Lee Hyunjoo
,
APRIL bullying scandal
,
APRIL bullying