Netizens See Holes & Inconsistencies In DSP Media's APRIL's Statement On Bullying Scandal With Hyunjoo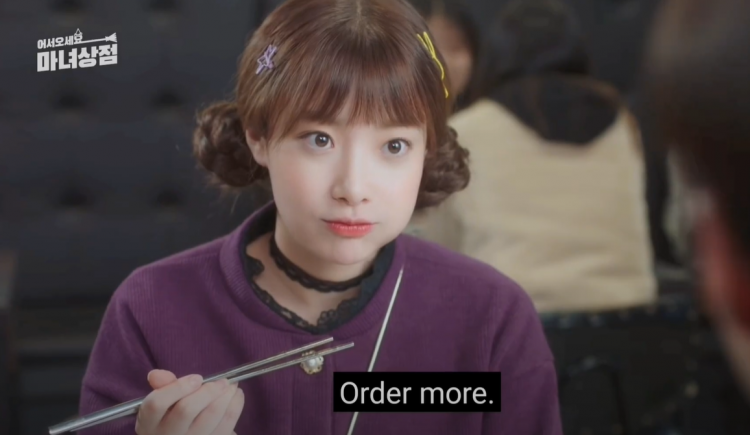 Back in April, Lee Hyunjoo's (former member of APRIL) younger brother went on to share that the reason why Hyunjoo left APRIL was because of being severely bullied by the K-pop girl group. Lee Hyunjoo later released a statement confirming the allegations.
The members of APRIL and their agency, DSP Media, have gone on to deny the allegations. A couple of days ago, Lee Hyunjoo went on to reveal that DSP Media has sued her along with her brother.
Ahead of this, it seems as though APRIL is sticking to their story as they released their personal experiences regarding the matter.
As of writing this article, yesterday on the 21st of June, APRIL released an exclusive interview with Sports Kyunghyang, sharing their side of the bullying allegations. But it seems as though the information that APRIL shared were not inconsistent at all.
Through the media outlet, the girls had claimed that they were close enough in their trainee days such that they would take sticker booth photos together. The photo was captioned, "The sticker booth photos from 2015 that were disclosed by APRIL members."
In their interview, to contradict Lee Hyunjoo's claims on being bullied since her days as a trainee, the members noted that they were in good enough relations to take photos in a sticker booth.
In the beginning, netizens and fans believed that the photobooth photos did not occur during APRIL's pre-debut in 2015, but in 2016. Soon after, it was corrected that the parts for APRIL's "My Wish" were made during APRIL's pre-debut which were then dropped later.
But netizens and fans keep claiming that the photographs were done as part of a series of videos that were supposed to be broadcasted. This means that the photos were not at all proof that the members of APRIL were all good with one another.
The aforementioned video dropped five years ago on the 30th of May, 2016, for APRIL's video, "APRIL's My Wish."
Netizens and fans saw that APRIL's Yena was wearing the same shirt in the sticker booth photos and APRIL's Naeun also wearing a similar shirt while Lee Hyunjoo was rocking a similar hair ribbon.
Additionally, netizens and fans found out that APRIL's outfits were sponsored by STYLE NANDA, having a part of the interview on the show done in a flagship store of STYLE NANDA. Notably, the store also had a photo booth, which made fans more suspicious.
© 2023 Korea Portal, All rights reserved. Do not reproduce without permission.
Tags:
DSP Media
,
DSP Media news
,
DSP Media updates
,
DSP Media April
,
DSP Media April news
,
DSP Media April updates
,
APRIL
,
April news
,
April updates
,
April Lee Hyunjoo
,
APRIL Lee Hyunjoo news
,
APRIL Lee Hyunjoo updates
,
April Hyunjoo
,
APRIL Hyunjoo news
,
APRIL Hyunjoo updates
,
lee hyunjoo
,
lee hyunjoo news
,
lee hyunjoo updates
,
hyunjoo
,
Hyunjoo news
,
Hyunjoo updates
,
Lee Hyunjoo bullied scandal
,
Lee Hyunjoo bullied
,
Lee Hyunjoo bullied issue
,
APRIL bullying
,
APRIL bullying scandal