APRIL's Main Vocalist, Chaewon, Responds To Bullying Allegations Towards Former Bandmate, Hyunjoo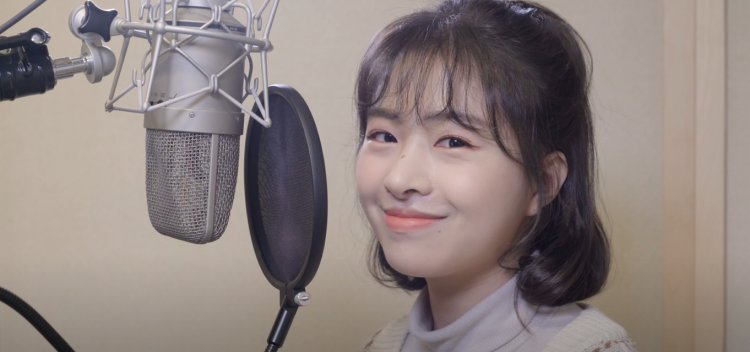 APRIL made its debut in 2015. One of the members, Lee Hyunjoo, left the group due to health reasons and because she wanted to start her career in acting. But recent statements have released that the real reason she left was that Hyunjoo was bullied by fellow bandmates.
One of the bandmates that supposedly bullied Hyunjoo was Chaewon. To defend herself, the APRIL vocalist took to Instagram and posted a message denying all allegations of her bullying and ostracizing Hyunjoo, even having proof of the whole ordeal.
In her statement, Chaewon stated:
"Hi, this is Chaewon of APRIL.

First, I want to apologize to the fans who must have been shocked by the many rumors that have recently been going around.

I'm sorry for giving you all a reason to be concerned.

All of the APRIL members need to move forward together with the same goal for the future. I wanted us to all become close and I have never once intentionally driven a wedge between any of the other members to make them grow apart.

After Somin left the group, I worked hard as the oldest member of the group to care for all the other members. I made an effort to ensure that everyone got along.

Because Hyunjoo was physically and mentally weaker compared to the other members, I paid even more attention to her in particular.

Also, Hyunjoo and I were close enough that even our mothers were in contact with each other, starting even before our debut in 2014.

I have proof of this.

If Hyunjoo has any kind of conscience, I believe she will remember this, and I believe the truth will be revealed soon.

Also, I am truly upset about the false rumor [that I dated] a manager, it is complete nonsense. The idea that a manager could overlook company matters however they wished is impossible, and our manager at the time must have undergone a lot of stress due to Hyunjoo. I also have proof related to this.

We all debuted at a young age, and because we were not yet mature at the time, all of us went through a really hard time.

It was not one person's pain and suffering, but a time when we all experienced pain and suffering together. I do not want to suffer any more because of excessive false speculation.

[The allegations of] bullying, social ostracism, violent behavior, violent words, ridicule, and attacks on character are all untrue.

In the hopes of revealing the truth about all these things in the court of law, I held myself back over and over again no matter how unfair and upsetting [the allegations and speculation] became.

Because I could not act on my own accord, I had no choice but to wait.

However, I think I can no longer merely stand by and remain silent.

Up until the very end, I will make sure that the truth is revealed no matter what.

Thank you for waiting, and once again, I sincerely apologize to the fans who must have been shocked by this kind of controversy.

That is all. Thank you."
Chaewon's statements with regards to defending herself against the bullying of Hyunjoo were uploaded yesterday as of writing this article.
With regards to the proof she has, Chaewon is still yet to produce them. Moreover, DSP Media, the agency handling APRIL and Hyunjoo, released a recent statement denying the rumors as well.
Another member of APRIL, Yena, also posted on Instagram with regards to the allegations of the Hyunjoo bullying.
Fans were outraged by the lack of being impartial.
UPDATE:
To read about an ex-employee of DSP Media calling out Hyunjoo for the 'false' bullying accusations, click here.
© 2023 Korea Portal, All rights reserved. Do not reproduce without permission.
Tags:
kwave
,
kwave news
,
kwave updates
,
Kpop
,
kpop news
,
Kpop updates
,
DSP Media
,
DSP Media news
,
DSP Media updates
,
DSP Media April
,
APRIL
,
April news
,
April updates
,
APRIL Chaewon
,
Chaewon
,
Chaewon news
,
Chaewon updates
,
Chaewon bullying
,
Chaewon bullying accusations
,
April Hyunjoo
,
Hyunjoo news
,
hyunjoo
,
Hyunjoo updates
,
Hyunjoo bullied
,
Hyunjoo bullied accusations