Lee Hyunjoo Admits To Being Sued By DSP Media Ahead Of APRIL Bullying Allegations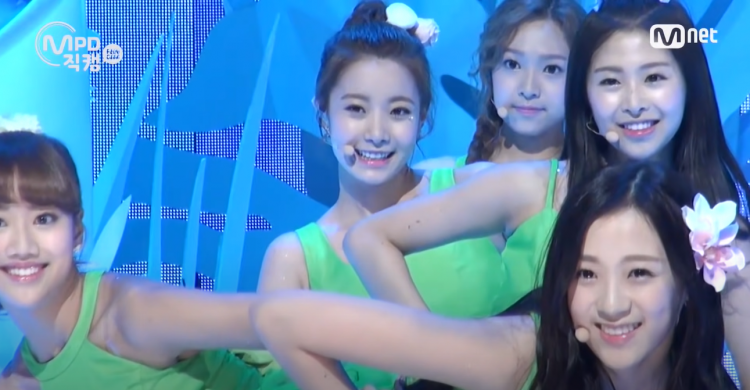 The beginning of 2021 was stressful for Lee Hyunjoo as her brother started the allegations that she left APRIL because of the amount of bullying she garnered from the K-pop girl group.
Hyunjoo's agency, DSP Media, and the members of APRIL (as of writing this article Yena, Naeun, Jinsol, and Chaewon have denied the accusations) denied alleged bullying towards the former APRIL member.
Lee Hyunjoo has previously talked about the issue and admitted that it was real. To counter this, DSP Media went on to sue the actress. She spoke up about the issue, but DSP Media filed a lawsuit against her.
Once again, Lee Hyunjoo took to her Instagram and shared how she was feeling, updates on her life, and what events have unraveled since her previous post regarding the issue. Among other things, Hyunjoo admitted that DSP Media has directly sued her.
This is Lee Hyunjo's full statement:
"Hi, this is Lee Hyunjoo.
First of all, I want to quickly share about my situation. My younger brother, who is still a student, was sued. Thus, our family focused on that complaint. I have not heard from the police directly yet, but I learned through reports that I have also been sued. I think I will have to prepare a lot for the complaint against me in the future. I know a lot of people are worried for me and who are supporting me, and I sincerely thank you. We have been taking action well up to now, and we will continue to do so in the future.
I am writing this today because I am a little worried about something. As you all know, a lot of things have happened recently, and I know better than anyone else that criticism and malicious comments can be painful and even unbearable to the people involved. Right now, I am doing well and healthy, but I am worried since this situation reminds me of the time where my body and mind were suffering. I do not want to give anyone the same pain that I suffered.
Everyone can make mistakes. But it can only be called a mistake if you accept your wrongdoings and make efforts to correct them. Only then can forgiveness be possible and for it to be called a mistake. So I sincerely ask that you all stop sending your criticism and malicious comments to the members and their acquaintances.
I have tried my best to feel grateful for even the smallest moments of happiness while living. Everyone has the right to be happy, and I hope they can also find that happiness.
I feel more concerned about such things today because it's rainy. I hope you all will have a happy Friday. Thank you for taking your time to read my rambling."
Her fans went on to show their support towards her recent Instagram post. Hopefully, everything will be clarified soon with the issue regarding Lee Hyunjoo, DSP Media, and the members of APRIL.
© 2023 Korea Portal, All rights reserved. Do not reproduce without permission.
Tags:
kwave
,
kwave news
,
kwave updates
,
Kpop
,
kpop news
,
Kpop updates
,
DSP Media
,
DSP Media news
,
DSP Media updates
,
DSP Media April
,
DSP Media April news
,
DSP Media April updates
,
APRIL
,
April news
,
April updates
,
APRIL bullying scandal
,
April Lee Hyunjoo
,
APRIL bullying
,
APRIL bullying accusations
,
lee hyunjoo
,
Lee Hyunjoo bullied
,
Lee Hyunjoo bullied issue
,
Lee Hyunjoo bullied scandal