(G)I-DLE Soojin Update: Fans Under Fire As Allegations Of Attacking Seo Shin-Ae Arise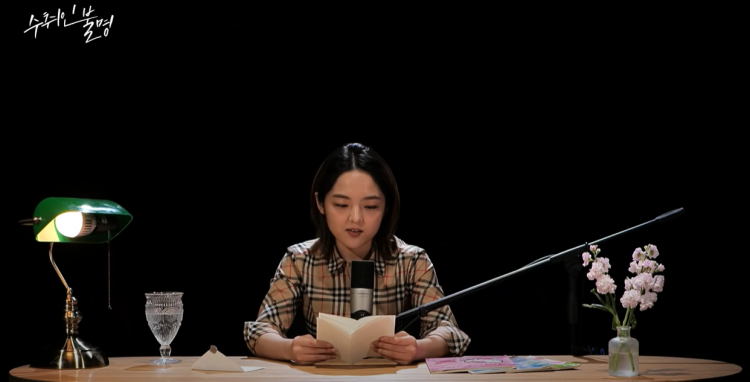 Previously on the 21st of May, South Korean actress, Seo Shin Ae, was featured on KBS Entertainment's show "Unknown Consignee" which was uploaded on YouTube. In the YouTube video, Seo Shin Ae talked about how she was doing via a letter.
The feature highlighted Seo Shin Ae's journey as a child actor, songwriter, and producer. Seo Shin Ae went on to share:
"To the time that flows even at this moment, every story has developmenting events such as the beginning, development, crisis, obstacles, climax, and ending. We refer to this as a plot and from the moment we open our eyes in the morning, multiple varying plots emerge at the same time. There are events that are irreversible."
The South Korean actress's letter was considered tranquil, relaxing, and full of solace. Seo Shin Ae seemed to look back on the time she had spent and her forthcoming woes.
Unfortunately and surprisingly, the YouTube video of KBS garnered a plethora of dislikes in a matter of time. In the YouTube video, her previous issues were not brought up at all but the video went on to possibly trigger anti-fans.
Netizens went on to possibly thinking that the personal fans of (G)I-DLE's Soojin were the ones responsible for the sudden burst of dislikes on KBS' YouTube video due to Seo Shin Ae's prior controversy with Soojin.
Multiple comments on KBS' YouTube video featuring Seo Shin Ae garnered some comments which criticized the fans of (G)I-DLE's Soojin. Some comments even went on to defend the South Korean actress.
A handful of likes followed right after alongside positive comments towards Seo Shin Ae.
Comments such as, "People who press dislike are ugly," "Please ignore school violence perpetrators," "Please stop bullying," went on to give empowerment in the comment section of the YouTube video.
Neither Seo Shin Ae or (G)I-DLE's Soojin's agency have released statements on the matter.
© 2023 Korea Portal, All rights reserved. Do not reproduce without permission.
Tags:
kwave
,
kwave news
,
kwave updates
,
Kpop
,
kpop news
,
Kpop updates
,
Kdrama
,
kdrama news
,
kdrama updates
,
kmovie
,
kmovie news
,
kmovie updates
,
CUBE
,
CUBE artists
,
Cube Entertainment
,
Cube Entertainment artists
,
Cube Entertainment news
,
Cube Entertainment updates
,
Cube Entertainment (G)I-DLE
,
Cube Entertainment (G)I-DLE news
,
Cube Entertainment (G)I-DLE updates
,
(G)I-DLE
,
(G)I-DLE news
,
(G)I-DLE updates
,
(G)I-DLE Soojin
,
(G)I-DLE Soojin news
,
(G)I-DLE Soojin updates
,
(G)I-DLE Soojin Bullying
,
(G)I-DLE Soojin Bullying Scandal
,
Soojin
,
Soojin news
,
Soojin updates
,
Bullying Soojin
,
(G)I-DLE Soojin and Seo Shin Ae
,
Seo Shin Ae and (G)I-DLE Soojin
,
Soojin and Seo Shin Ae
,
Seo Shin Ae and Soojin
,
KBS
,
KBS Entertainment Weekly
,
KBS Unknown Consignee
,
KBS Entertainment Unknown Consignee
,
Unknown Consignee