Actress Seo Shin Ae Says (G)I-DLE Soojin's Bullying Was A One-Sided Affair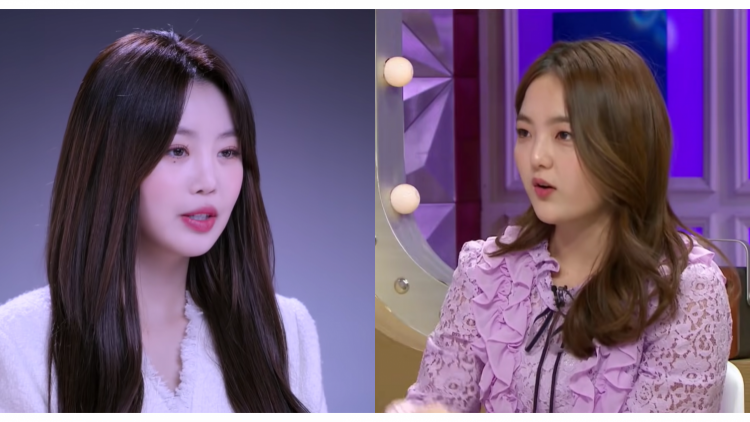 Last week, (G)I-DLE Soojin shared her side of the whole bullying issue pressed against her. In her post on U-CUBE, Soojin denied all bullying rumors surrounding her claiming, "I haven't ever bullied or led violence or took anything from [someone]."
However, earlier today, one of (G)I-DLE Soojin's alleged bullying victim, actress Seo Shin Ae posted a rather long post in her personal Instagram account addressed to "the person who has brought up [her] name."
Fans assume that this long post is directed towards the (G)I-DLE member.
Seo Shin Ae opened his long post describing her situation 10 years ago. She shared that while she worked in the entertainment industry since she was young, Seo Shin Ae was just a typical student at school. However, the actress shared she experienced bullying when she transferred to a new school for her second year of middle school.
Then, the actress revealed that she has received groundless insults from "that person who mentioned her" for two years.
"For two years, that person who mentioned me constantly said groundless insults and personal attacks about me such as, 'I wonder how she is a celebrity when she's not even that pretty,' 'She's a celebrity who's past her prime anyway,' 'No wonder she is an outcast,' 'I don't know what the teachers like about her that cause them to give her special treatment,' on the way to school, in the hallways during breaks, the cafeteria, every day and anywhere with a group along with unpleasant cursing and snickering laughter. It could've just been envy and jealousy of young students and words they said in passing, but they are words that have caused deep pain in my heart and remain with me to this day. The pain I received back then gradually grew into a bigger bruise, and I started to develop fear of people. That fear became trauma, changed my personality into becoming introverted, and it is true that it also became a great barrier for entering high school. It made me realize that not only physical violence but also mental violence can remain as everlasting pain in someone's life," actress Seo Shin Ae wrote.
Furthermore, Seo Shin Ae added, "She says she does not remember and has never spoken with me, and that is true. They were just one-sided insults. I think it is unfortunate that she is drawing the line even saying that she definitely did not do the actions or say the scornful words in her group behind me. And I'm not sure what kind of witnesses or evidence she has, but I want to ask if her selective memory is honesty that can cover up everything I am talking about."
Seo Shin Ae then encouraged those who are struggling because of school violence to take courage.
"If there are people who are struggling due to school violence right now, take courage and ask those around you for help. I wasn't able to do so, and I believed things would gradually improve with the passing of time, but I realized that it did not happen," Seo Shin Ae expressed.
Lastly, the actress apologized for causing worry and concern amidst the pandemic.
"I feel apologetic for causing worry and concern from many people due to this situation. In the future, I want to give back with my activities as an actress rather than my personal situations. I hope you will be happy in the upcoming month of April also, and it must be tiring and difficult due to COVID-19, but I hope you will gain strength. Thank you," Seo Shin Ae wrote.
© 2022 Korea Portal, All rights reserved. Do not reproduce without permission.
Tags:
seo shin ae
,
Seo Shin Ae bullied
,
Seo Shin Ae Instagram
,
(G)I-DLE Soojin
,
(G)I-DLE Soojin Bullying
,
(G)I-DLE Soojin Bullying Scandal
,
Is (G)I-DLE Soojin a Bully
,
(G)I-DLE Soojin bullying victims
,
Bullying Soojin (G)I-DLE
,
Bullying Soojin
,
(G)I-DLE Soojin Seo Shinae
,
Seo Shinae bullied by Soojin
,
K-pop
,
K-Pop bullying
,
k-pop news
,
K-Pop Updates