ITZY's Yeji & Ryujin, & (G)I-DLE's Soyeon, ELLE's 4th Generation Female Idols Who Are Trendsetters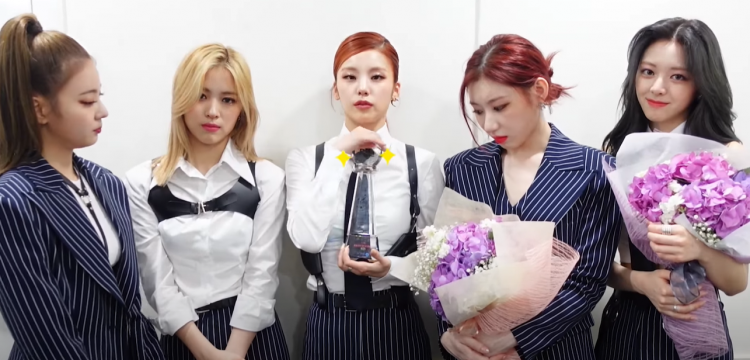 Being a trendsetters are described as people who lead the way in ideas such as fashion, food trends, and many more ideas. Naturally, people who have a large fanbase are more inclined to be trendsetters. Thus, K-pop idols are the perfect examples of famous trendsetters.
Aside from their performances, K-pop idols tend to lead the way in terms of fashion. Thus, multiple luxury brands usually take K-pop idols as ambassadors.
Less than a week ago, ELLE Japan, a popular Japanese magazine, noted fourth generation K-pop idols who tend to be trendsetters in their generation.
Here are the 4th generation female K-pop idols who are notably on the rise as trendsetters:
(G)I-DLE's Soyeon
(G)I-DLE's leader also leads the way in fashion in her K-pop group. May it be in casual attire, comfortable clothing, or a formal dress, (G)I-DLE's Soyeon has the ability to make herself look amazing.
ITZY's Yeji
JYP Entertainment's ITZY, known for their amazing dance moves and girl-crush concept. ITZY's concept revolves around being fierce and confident while having a strong aura. Lia, Yuna, and Chaeryeong, all have unique vibes that stand out but they still have a certain cohesion.
This is the same for ITZY's leader, Yeji. Notably, even though Yeji admitted that she has a simple fashion style, she still has the ability to pull off her K-pop group's concept. ITZY's Yeji's eyes can surely pull-off all and any clothing style she wears.
ITZY's Ryujin
As noted above, ITZY is known for their girl crush concept. The members of ITZY are tasked to adjust their styles, no matter how from their concept, so that they fit in together. This is not a problem for Ryujin as even though she currently has a more vintage look, she can still look fierce.
Like a chameleon, ITZY's very own Ryujin can look cute in one frame and extremely savage in another.
© 2023 Korea Portal, All rights reserved. Do not reproduce without permission.
Tags:
kwave
,
kwave news
,
kwave updates
,
Kpop
,
kpop news
,
Kpop updates
,
CUBE
,
CUBE artists
,
Cube Entertainment
,
Cube Entertainment news
,
Cube Entertainment updates
,
Cube Entertainment (G)I-DLE
,
(G)I-DLE Soyeon
,
(G)I-DLE Soyeon news
,
(G)I-DLE Soyeon updates
,
Soyeon
,
Soyeon news
,
Soyeon updates
,
JYP
,
JYP artists
,
JYP Entertainment artists
,
JYP Entertainment news
,
JYP Entertainment updates
,
JYP Entertainment ITZY
,
ITZY
,
ITZY News
,
ITZY updates
,
ITZY Ryujin
,
ITZY Yeji
,
ITZY Ryujin news
,
ITZY Ryujin updates
,
ITZY Yeji news
,
ITZY Yeji updates
,
Ryujin
,
yeji
,
Yeji news
,
Yeji updates
,
Ryujin news
,
Ryujin updates
,
Elle
,
ELLE Japan
,
Trendsetters
,
Trend
,
Kpop trends